Fax Server Upgrade Lets You Send Faxes from Your Computer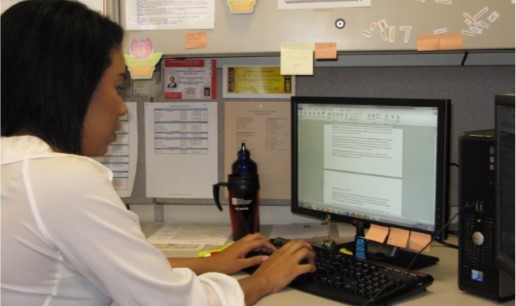 OCIO is starting an upgrade to our fax service from telephone lines to digital system and decommissioning legacy telephone systems. We will contact those responsible for the current fax lines, to determine the best way to start the fax migration. We will work with each department to ensure their fax services meets business and security needs.
You will not be able to use the service until your department has migrated to the digital fax server. Each department will commuinciate to its staff once they have completed the migration.
The digital system will process faxes through a server, which will allow every Ohio State employee with an email account to send faxes from Outlook. For example, if the fax number is 614-123-4567, you would send an email to 6141234567@fax.osu.edu to send documents to that recipient's fax. Medical center employees must precede external fax numbers with the number 9. In addition, the email address needs to contain the fax number and then @fax.osumc.edu
The new service will not require us to create telephone lines for each individual. However, all faxes will be received at a centralized, group email address, so departments will have to assign administrators to forward incoming faxes to the correct user.
In addition, departments will keep existing fax numbers, but the fax gateway server will receive and process incoming messages, then forward them to a group email instead of to a fax machine. The department will designate users authorized to check email inbox and forward the messages to the correct recipients. You will continue to request a new fax number at the department level.
Benefits
Digital faxing offers you a number of benefits:
Lower Costs: Departments will no longer need to pay for a telephone line to use for faxes. There will be no cost for this new service.
Efficiency: Many faxed documents originate from a computer system. With the new system, you can easily fax documents without ever printing them, saving time and cost.
Versatility: If you have a hard copy – for example, documents that need an original signature – you can be scan and fax it.
More Secure: Integrated faxes can also be more reliably secured, as digital faxing eliminates the physical security of paperwork. Since we already scan and store  many records digitally, our current system of having both paper and digital copies creates two areas of vulnerability.
Learn More
We have posted resources for more details about the service, how to use it and how to request a group email if you don't already have one. For more details about digital faxing:
Learn more about how to fax documents digitally by visiting our Knowledge Base (if you have problems accessing this article, log in here https://osuitsm.service-now.com/selfservice/, and try clicking the link again).
Learn more about digital faxing and our Fax Gateway Service.
If you have questions, contact the IT Service Desk for technical assistance. The IT Service Desk offers 24-hour support, seven days a week, via email and phone.
Phone: 614-688-4357 (HELP)
Email: servicedesk@osu.edu
Self-Service and Chat support: ocio.osu.edu/help(link is external)
Text Telephone for the Deaf: 614-688-8743