U.S. Department of Education Guidance on COVID-19 Interruptions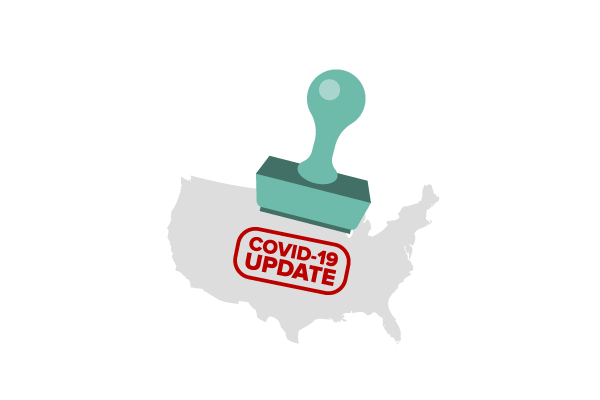 Institutions across the country have transitioned to online instruction to enable students to continue to learn during the COVID-19 pandemic.
As CDC recommendations and institutional responses rapidly unfolded, the U.S. Department of Education published guidance on granting temporary regulatory flexibility for institutions to maintain Title IV eligibility during the coronavirus crisis.
Temporary Regulatory Flexibility
In its guidance, the U.S. Department of Education indicated that it would provide flexibility to allow institutions to find ways to accommodate students and to help them continue their education with as little disruption as possible.
In addition to providing direction related to financial aid calculations and processes, the department provided broad approval for institutions to temporarily offer distance education without following the usual approval process. The department also stated that, in cases where students began attending classes on campus but were transitioned to distance education mid-semester, the department will accept the accreditation and state authorization of the institution that was in place prior to the COVID-19 interruption.
This regulatory flexibility initially applied only to students enrolled when the COVID-19 interruption occurred but was later extended to students enrolled in a term beginning on or before June 1, 2020.
Accreditors and Licensing Boards
The department's guidance offers flexibility for institutions to maintain eligibility to participate in Title IV financial aid programs. However, accreditors may have different requirements for distance learning that an institution must follow. The department's guidance allows accreditors to waive distance education review requirements, but the decision to waive requirements is left up to each accrediting body.
The Higher Learning Commission posted answers to frequently asked coronavirus questions on its website, and many other accreditors have published guidance as well. Units that maintain programmatic accreditation should verify any revisions to their accreditor's requirements or standards.
The department guidance also noted that regulatory flexibility is not available for clock-hour courses that lead to licensure if the licensure body will not accept distance learning courses toward the number of hours students must complete. Units offering licensure programs should verify any changes to licensure program requirements with the relevant licensure board.
NC-SARA Response
The National Council for State Authorization Reciprocity Agreements (NC-SARA) policies and regulations are separate from federal requirements and are not impacted by the U.S. Department of Education guidance. In response to the COVID-19 pandemic, the NC-SARA announced administrative adjustments and late fee waivers. However, NC-SARA did not make substantive changes to NC-SARA policies.
In order to maintain institutional participation in SARA, which allows Ohio State to offer most online and on-ground activities in 49 SARA member states, Ohio State should continue to track and report student locations and share required licensure disclosures with students.
What's Next
The U.S Department of Education indicated that it will continue to monitor the COVID-19 emergency and will adjust guidance and dates as necessary. Ohio State's state authorization team will review any new guidance from the department and NC-SARA and will communicate relevant updates to university stakeholders.
Email the state authorization team with any questions about the department's guidance or NC-SARA requirements.