Securing Your Virtual Classroom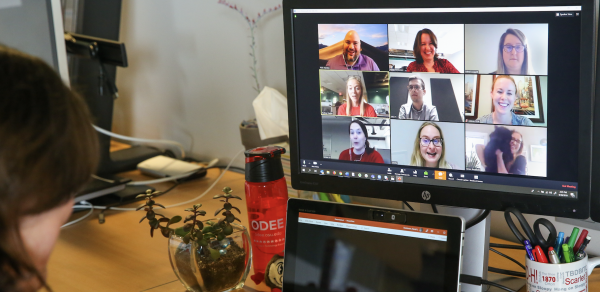 With remote instruction well underway and over 40,000 online meetings successfully completed during the first week, we've received valuable feedback and questions about Zoom. In order to provide the best virtual classroom experience, below are new features and guidance regarding security and privacy.
Securing Your Virtual Classroom
A recent New York Times article described instances of "Zoom bombing" that have occurred across the country. Zoom bombing involves uninvited individuals joining Zoom meetings through publicly posted links or by randomly trying different Zoom links. To safeguard against improper intrusion into class sessions and meetings, we've outlined some best practices. Please be sure to confirm that only authorized individuals are participating in your class sessions. If you have questions or need assistance with meeting settings, please contact the Service Desk at 614-688-4357 (HELP) or servicedesk@osu.edu. Learn more about zoom meeting security.
FERPA and Privacy and Zoom
Meetings held in CarmenZoom that include course content or student information are protected by the Family Educational Rights and Privacy Act (FERPA). Training on FERPA is available. Contact the University Registrar's office if you have questions.
Meeting recordings stored in the Zoom Cloud will be deleted after 180 days. Recorded sessions can be exported. If you'd prefer not being recorded, you may turn off your camera and microphone and use the chat instead to participate. Learn more about Zoom FERPA and privacy details.