Announcement: Innovate Conference has been Cancelled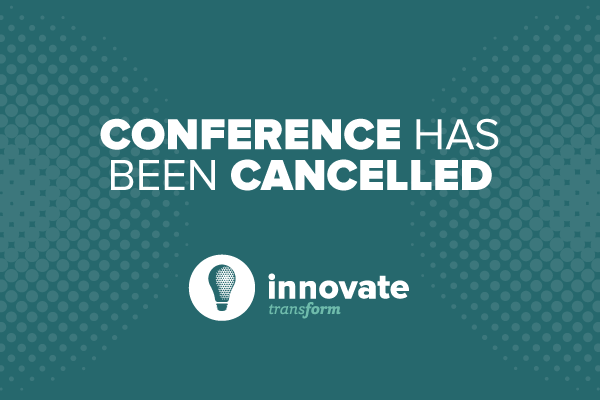 Dear Innovate Community,
As you may be aware, The Ohio State University recently announced that it is suspending face-to-face instruction and moving to a virtual online classroom model, while temporarily canceling travel and campus events due to the international outbreak of the Coronavirus (COVID-19). 
After extensive deliberation, we have decided to cancel the Innovate conference at the Ohio Union on May 14, 2020. While this was a difficult decision, we feel it is best to adhere to the Centers for Disease Control (CDC), Ohio Department of Health and Ohio State University recommendations. We hope you understand that our event attendees, volunteers and faculty will always come first. 
Please feel free to email us at innovateu.osu.edu if you have any questions. Stay safe and stay healthy!
Talk soon,
Scott Nelson, Innovate Chair
Liv Gjestvang, Associate Vice President of Learning Technology
---
Distance Education Symposium  
The Office of Distance Education and eLearning (ODEE) spent the last several weeks supporting instructors and students as the university moves toward remote teaching and remote learning. Given the magnitude of these efforts and the decision to postpone Spring Commencement, we have made the difficult decision to cancel the Distance Education Symposium scheduled for May 13.
The symposium was just one aspect of a new, online and hybrid learning network for stakeholders involved in distance education across the university. ODEE is still working on creating an asynchronous space for these stakeholders to discuss topics related to online and hybrid learning. If you're interested in joining the network, let us know by emailing Jacob Bane at bane.17@osu.edu.
Sincerely,
Rob Griffiths, Associate Vice President of Distance Education