Digital Decade: The Past and Future of Open Learning at Ohio State
Ten years ago, Apple released the first iPad, ushering in a cascade of advancements in mobile computing. Over the last decade, smartphones have gone from novel to ubiquitous. Against this backdrop of rapid technological growth, The Ohio State University dove headfirst into the world of open learning — also called open education — in 2012.  
That year, the university joined the online learning platform Coursera and ramped up publication of online courses on iTunes U, an offshoot of Apple's popular iTunes app that featured free university-level course content. In the years since, the university's open educational offerings – from podcasts to free online courses – have been accessed by more than 1.5 million people in 150 countries.
"At its core, open learning is a philosophy of making teaching and learning as open, accessible, and freely available as possible," said Thomas Evans, open learning manager at Ohio State's Office of Distance Education and eLearning (ODEE). "It's a shift in our thinking and pedagogical practices."
But First, Digital
Evans has been at the heart of the university's open learning initiatives since the beginning. A few months after he was hired as an instructional designer at the university in January 2012, he was asked to coordinate Ohio State's first steps toward offering open online courses. At the time, there was no existing, organized effort at the university to offer free educational resources, Evans said.
Around the same time, the university announced its Digital First Initiative, a partnership with Apple to develop and deliver mobile solutions for anytime, any-place learning. During the two-year initiative, the university introduced 70 free public courses and 30 private courses on iTunes U.
"ITunes U allowed Ohio State students to engage and interact with course materials in new ways via their mobile devices," said Cory Tressler, director of learning programs at ODEE (then an educational technologist with Digital First). "For non-Ohio State students, I think it allowed hundreds of thousands of individuals to access Ohio State course materials and learn from Ohio State experts without being in Ohio."
Moving into MOOCs
Shortly after the university joined forces with Coursera, Ohio State launched Calculus One, the university's first Massive Open Online Course (MOOC) in early 2013.
"That really paved the way for us to rethink the pedagogy of online courses at a large scale," Evans said. "What should engagement look like? What considerations do we need to keep in mind? It opened up a world of opportunities as well as questions and really brought to us notions of how we can rethink how we deliver learning in creative ways."
The first session of Calculus One was taught by math professor Jim Fowler and ran for sixteen weeks, drawing tens of thousands of students. The course quickly became a hit, leading to coverage by media outlets including the Columbus Dispatch and Forbes. Short videos – most under 10 minutes – feature Fowler's high-energy, plain-language explanations of math concepts. An accompanying online tool, created by Fowler and fellow instructor Bart Snapp, let students test their knowledge with interactive problems that delivered real-time feedback.
Though the original Calculus One MOOC is no longer available, the video lectures are still posted on Fowler's YouTube channel, and the interactive textbook is maintained at ximera.osu.edu, along with a variety of other calculus and math courses.
Navigating Changes
Given the technological shifts in the past ten years, it's not surprising that Evans has spent much of his time as open learning manager preparing for, designing, and implementing revisions to the courses and content Ohio State offers.
When Ohio State chose to switch to Canvas for its learning management system (LMS) in 2017, the university decided it would phase out use of Coursera in favor of Canvas Network – a MOOC platform operated by Instructure, the company behind Canvas. Since the same LMS powers both platforms, the change made it easier than ever for Ohio State instructors to adapt content from their for-credit courses into a MOOC; the Ohio State undergraduate course Introduction to Environmental Science was split into three open courses on Canvas Network: Earth's Environment, Energy and Earth, and Life on Earth.
"It's a very seamless approach," Evans said. "When (faculty are) making the case to their dean and chair why they want to make something open, they often receive some pushback … Being able to show that their open course would be something built from an existing course already developed for Ohio State students makes that case stronger."
iTunes U, too, has undergone shifts in the last few years that have pushed Ohio State away from that platform, Evans said. With the 2017 dismantling of the iTunes app into Apple Podcasts, Apple Music, and Apple TV, course content housed there is now only able to be accessed via the iTunes U app, which is exclusive to iOS devices. Accordingly, the university hasn't published any new iTunes U courses since 2017.
Instead, Ohio State instructors and departments are turning to podcasts, which can be distributed more broadly. The university has more than 25 official podcasts available through Apple Podcasts, Google Play, Stitcher, and SoundCloud, covering topics from pop culture to agriculture. Evans helps the podcast creators set up their streams and publish new episodes.
For Tressler, moving from iTunes U to podcasts is right in line with the mission of open learning. "(It's about) access. Be it to course materials, expert instruction, and the Ohio State classroom," he said. "This provides the world a portal to learning at Ohio State and provides lifelong learners a chance to freely engage with Ohio State course materials."
Making Waves
As the staff member behind the scenes of Ohio State's open learning efforts, Evans is involved in open course strategy and design more often than he interacts with the students in the courses. But sometimes, remarkable students actively share their learning experiences – like Muhammad Shaheer Niazi and Khadija Niazi from Pakistan.
The siblings took Calculus One, Calculus Two, and a multivariable calculus MOOC from Ohio State as teens. At age 16, Muhammad developed photographs of the electric honeycomb, a scientific phenomenon, and was published in the peer-reviewed journal Royal Society Open Science at age 17. Khadija has been a public speaker and an advocate for open online education at events such as TEDx and the Global Education & Skills Forum.
"My experience with MOOCs has introduced me to a world which has no boundaries, no restriction of age and I can freely experience the different realms of knowledge on my own," Muhammad told Evans as part of a project Evans presented at a higher education conference. "We need a world where education is facilitated and encouraged without the boundaries of money."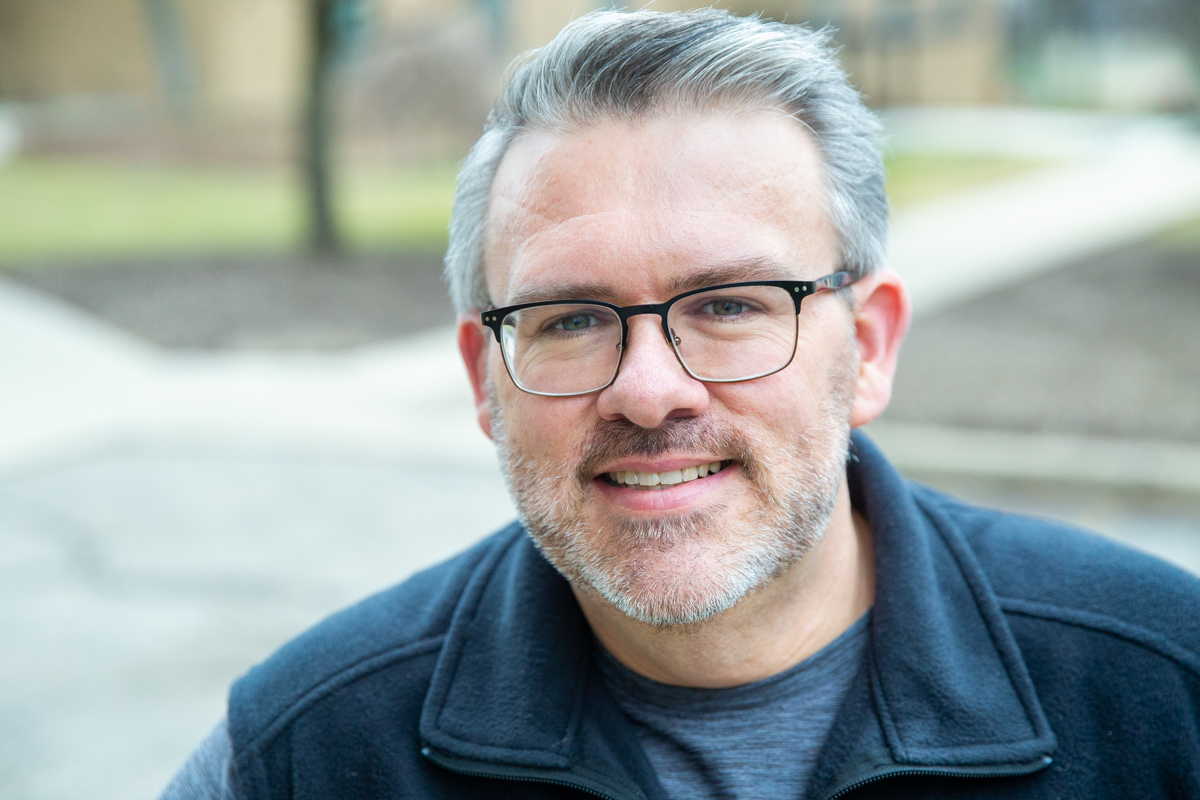 Back to the Future
Looking ahead, Evans sees the advances in internet bandwidth and video streaming continuing, making open learning even more technologically accessible to the global population, though there is still much work to do to address the non-technological barriers of access to open teaching and learning for many underprivileged people.
"(I imagine) in 10 years, open learning would just be a way of life. It's natural. It's the default," Evans said. "Expertise and knowledge is something that should be shared broadly."
Evans dreams of a world in which instructors take the educational resources they've created and share them openly, without restraint. "At its core, I believe knowledge, and the ability to pursue and share that knowledge, should not only be free but should be equitably accessible for all," Evans said.
And he's doing what he can to make Ohio State part of that future.
Explore Ohio State's open courses at go.osu.edu/opencourses.