A New Look for Credentials Entry at Email Login
As part of our Office 365 Transformation Roadmap, we are implementing email improvements throughout the current academic year. An update on January 31 will impact the look of the screens you see when logging into email, as we adopt Microsoft's Modern Authentication.
There will be no changes to the login screens for Outlook Mobile, Outlook Web Application and Skype for Business Mobile. Outlook is the supported email client; if you are accessing email in another way, such as the email app that is native to your mobile device, there will be no change. Beginning on May 22, you must use Outlook to access email. You will see changes to:

The new login pages for these applications are shown below. 

Get Help: If you need assistance with email, contact the IT Service Desk for support; phone:  614-688-4357 (HELP) email: servicedesk@osu.edu; or online: go.osu.edu/it
---
Outlook 2016 (Mac) and Skype for Business (Mac)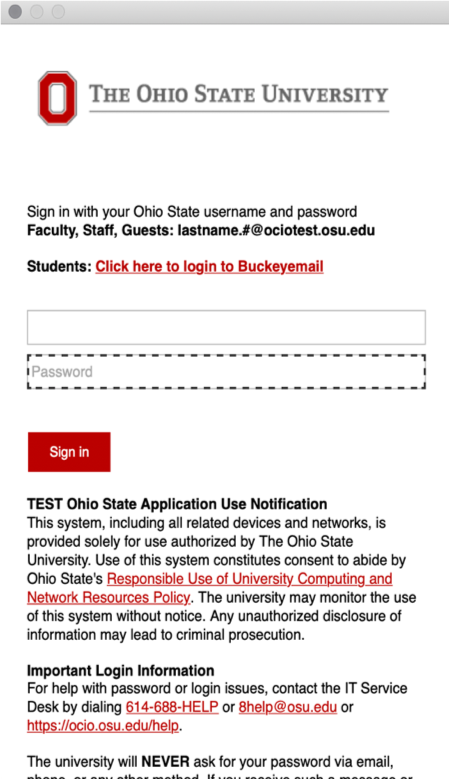 ---
Outlook 2016 (PC)
On the second screen, clear the check box and click This app only (link on lower left). Do not click the Close box, as this will cause continual prompting.
First screen: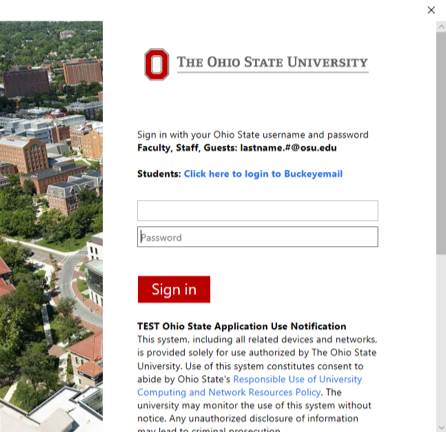 Second screen: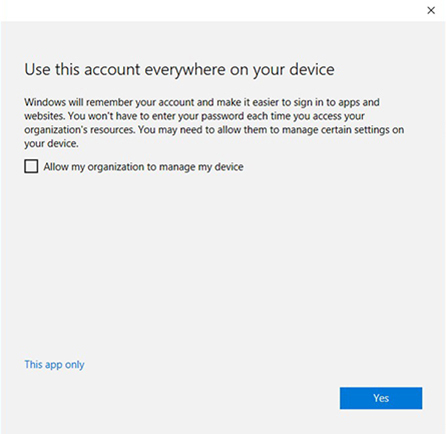 ---
Skype for Business (PC)