Ohio State's Golden Bucks Advance to Final Round of Big Ten Student Design Challenge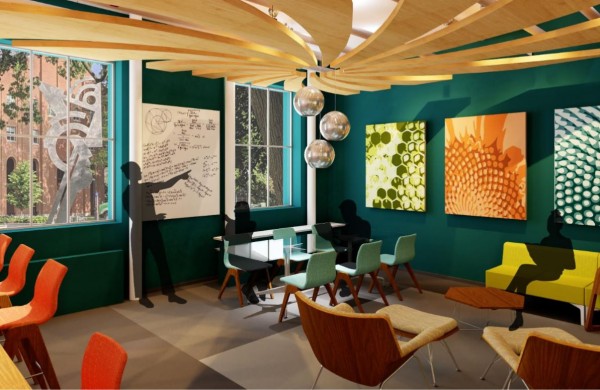 Christine Stankiewicz, 
Olivia Forsyth and Katherine Hunter. McCloy, Forsyth and Hunter are pursuing degrees in Interior Design, and Stankiewicz is studying Graphic Design. The Golden Bucks are pictured here with last year's BTSDC winners Tyler Hatton and Kelia Todd.