Visit C4U to Learn Practical Cybersecurity Tips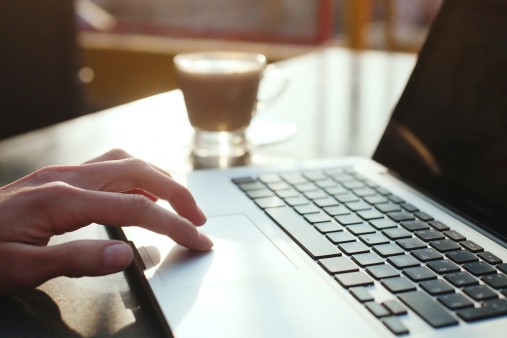 Secure Your Digital Life with Cybersecurity for You
Starting this week, Ohio State is offering something new and different: the Cybersecurity for You (C4U) awareness platform.  You can use the platform to fulfill your cybersecurity training obligations with the university, but that is not its primary purpose. Instead, we've designed it to deliver cybersecurity awareness on topics that help you beyond your role here on campus. 
 
Try the Platform: Learn and Earn
The Cybersecurity for You awareness platform is unique in several ways:
It focuses on cybersecurity in all areas of your digital life, not just considerations related to your role at Ohio State
You can access the platform through any mobile device. If you prefer to use your laptop or desktop computer, that's still an option.
We will be adding new topics at least quarterly to keep up with changing technology and new concerns.
As you learn, you'll earn points that you can exchange for exclusive Ohio State merchandise, tech gifts or security tools.
We collected feedback from the university community to create the platform, so it addresses the most common questions about technology and the impact of cybersecurity. Engage in short, high-quality activities – articles, videos and podcasts – that offer actionable techniques to protect your digital life.
Try the C4U Platform
The Cybersecurity for You platform is easy to use:
Visit cybersecurity4you.osu.edu or c4u.osu.edu
Login with your Ohio State Username (name.#) to see highlighted activities you can start on right away. 
Click Activities in the menu in the top or upper left-hand corner of the screen to see articles, podcasts or videos you can explore. 
Click Rewards to see your progress toward the next reward.
Click your initials in the upper right-hand corner to see your profile page and activity history. 
Other Training Options
In the next few weeks, we'll invite you to take a few minutes to try out the platform. Like the Secure the Human training that you have completed in the past, C4U will record the activities you've completed in BuckeyeLearn and apply the time to fulfill your security training obligation. If you prefer the traditional 60 minutes of video learning option, we will still offer online security awareness training modules from Cofense that are similar to last year's training, but be aware that our rewards are exclusive to C4U. Search BuckeyeLearn for the new module Security Awareness Training 2019-2020.
Technology is always evolving. The content and platform will evolve as well, giving you new ways to learn and new ways to earn.  Join us as we build a more secure culture here at Ohio State.
Accessibility Statement: If you rely on assistive technology or a screen reader you will have difficulty using c4u.osu.edu. While we work to make this site fully accessible, you can obtain a fully accessible alternative by contacting the Accessibility Help Line at 614-292-5000.