Email Improvements: Streamlined Login Page and Enhanced Security
As part of our Office 365 Transformation Roadmap, we are implementing email improvements throughout the current academic year. Two upcoming enhancements are a new and improved landing page for logging in to email and new URL rewrite security to protect you from malicious links in emails.
In addition to login access, the new page also provides information and resources about Office 365 applications. To go directly into email, click the link on the upper right corner, under the "Log in to Office 365" button that reads, "Log in to Outlook."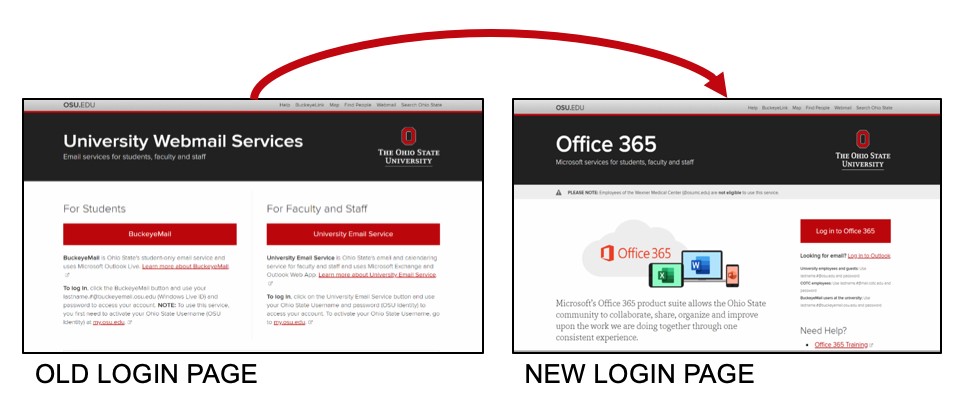 After we make the update on Dec. 7, the first time you log into Outlook on your desktop or laptop computer, you may see an Autodiscover prompt as Exchange reestablishes communication with our servers. 
If you see a prompt like the one below, check the "Don't ask me about this website again" checkbox and click "Allow."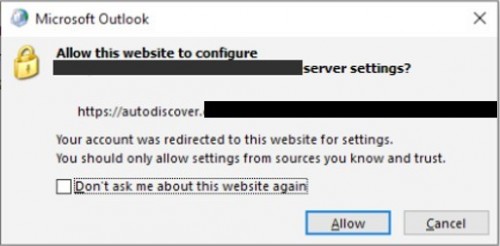 Cybercriminals often send messages and links to websites that look legitimate, even to the discerning eye. The messages may use our logos, contain valid addresses and incorporate other legitimate information. URL Rewrite is our newest addition to our toolkit for identifying messages that could infect your computer with malware or direct you to phony websites that steal your credentials.
URL Rewrite protects you by rewriting URLs in emails from external users message (for example: https://urldefense.com/v3/__http://fakesite.net__;!Qax5OMzm.....). If the URL directs you to a malicious site, you will receive a warning message. URL Rewrite only works on incoming messages and will not affect messages that you send.
If you believe a URL has been blocked unnecessarily or believe a fraudulent website has not been blocked, please contact the IT Service Desk. For more information, visit our Knowledge Base.
This feature goes into effect on Dec. 4. You don't need to do anything to take advantage of this security feature.
Get Help
If you need assistance with email, contact the IT Service Desk for support:
Phone:            614-688-4357 (HELP)
Email:              servicedesk@osu.edu 
Online:            go.osu.edu/it