How Does State Authorization Impact Financial Aid?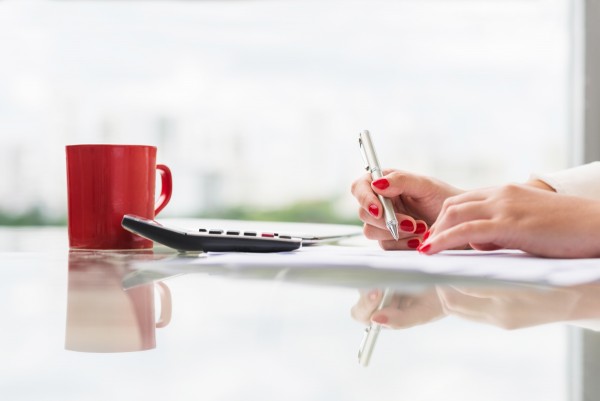 For many students, financial aid is a complicated math equation: "Do I have enough funding from various grants, loans and scholarships, plus my own cash, to cover the cost of tuition and fees?"
But it's also an equation for the institution itself, one that involves state authorization compliance. Yes, federal student aid makes attending college financially possible for many students, but institutions must be authorized to offer education across state lines.
When you add those two facts together, you'll understand why it's so important for The Ohio State University to maintain authorization to offer distance education.
What is Title IV?
Enacted in 1965, the Higher Education Act supports post-secondary institutions and provides financial resources for college students. The act is organized into eight titles, and Title IV outlines student assistance programs, including federal grants and scholarships, loans and work-study programs. Eligible students may use this funding to attend eligible institutions.
Last year, more than 10 million students received over $99 billion in Title IV financial aid. Title IV standards protect these students by ensuring that institutions meet minimum quality standards. The U.S. Department of Education certifies that an institution is Title IV eligible after evaluating certain criteria, including accreditation and authorization to operate in a state. Institutions that are certified by the Department are sometimes referred to as "Title IV schools."
How does state authorization factor into financial aid?
The U.S. Department of Education administers and enforces the Higher Education Act. In 2010, the department began requiring institutions that offer distance education to be authorized in the state where a student is located. Previously, an institution needed to be authorized only in the state where that institution was located.  At the time, many states required out-of-state institutions to seek authorization to offer distance education, but those laws were generally not enforced.
The change in the federal rule requires institutions to seek authorization in any state where a student is located in order to maintain Title IV eligibility and disburse federal financial aid to students in those states.
Maintaining authorization in all 50 states requires extensive resources to complete research and applications. Many states also require institutions to submit substantial authorization fees. Since 2010, the federal state authorization rule has been litigated, vacated, negotiated, delayed, revised and (finally) implemented in May 2019. The Department of Education is currently finalizing a new version of the rule that is likely to take effect in 2020 which includes additional requirements.
An example of state authorization's impact on Title IV aid
A recent scenario in California illustrated the impact that state authorization can have on student financial aid. Title IV requires institutions enrolling online students to document the student complaint process in the student's state – but California did not have a complaint process in place for students attending out-of-state public institutions, making it impossible for institutions to meet the Title IV requirement.
As a result, the U.S. Department of Education announced that California students enrolled in out-of-state public institutions were not eligible for Title IV financial aid. Tens of thousands of students in California were impacted by the announcement, including around 40 Ohio State students. More than a week after the initial announcement, the California Department of Consumer Affairs created a student complaint process to meet the federal requirement and restore Title IV eligibility.
Although aid was ultimately restored for these California students, this situation illustrates the dramatic impact that noncompliance can have on students.
Ohio State and other Title IV institutions are required to be authorized to operate in any state where a student is located. Maintaining Title IV eligibility allows an institution to participate in the Title IV loan, grant and work-study programs that many students rely on in order to further their education.
Have questions about state authorization? Contact our state authorization team or schedule a consultation.