Keeping Up With Course Concepts: How E-Books Progress With An Ever-Changing World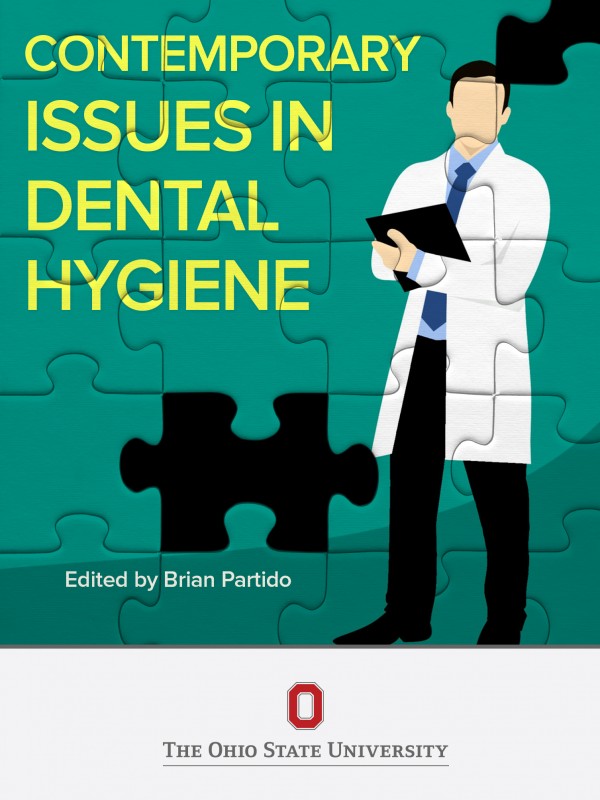 When course concepts are constantly changing, a traditional textbook becomes outdated quickly. That's why Assistant Professor Brian Partido decided that an electronic book, or e-book, would be the right course material for his students in Current Concepts in Dental Hygiene (DENTHYG 4420). Collaboration on a student-led project was instrumental to the creation of an e-book that could be easily adjusted to include new content.
With the creation of this e-book, Partido was able to customize his course, rather than sticking to the pages of a textbook. By including his students in the creation process, he increased their knowledge and engagement with the course content.
Read about Partido's process and how he used an Affordable Learning Exchange (ALX) grant to save his students $15,000 annually.
Q: Why did you decide to apply for an ALX grant?
After personally creating an e-book in the previous ALX cohort, I wanted to create a student-led project that engaged students in the creation of an e-book. This would help promote the accessibility and affordability of undergraduate dental hygiene students. In addition, I wanted to create an educational research project to evaluate the outcomes and student experiences. I applied for an ALX grant to support the creation of the e-book and the dissemination of the evaluation research.
Q: Tell us about your ALX project.
I created a session-long e-book chapter assignment for undergraduate students enrolled in DENTHYG 4420. This project was required for students enrolled in both the traditional and online courses. Scaffolded assignments helped the students review the literature, organize the evidence, and create their chapters with written and open-source content. The students peer-reviewed other chapters before the final deadline. Student surveys were completed after the completion of the e-book.
Q: What made you want to pursue this project?
No textbooks existed for the course since the content is constantly changing. I wanted to create an e-book that could evolve with contemporary changes and would improve the accessibility and affordability of higher education. I also planned to mentor an undergraduate student with the evaluation of the project and support the dissemination of the evidence at a national conference.
Q: How has the input of students helped to shape the new course resources you've put together?
Since this was a student-led project, the students were able to find the evidence and organize the content into their designated chapters. The students chose their topic which allowed the assignment to be more interesting and relevant to them.
My students seemed to enjoy the assignment and appreciated the unique learning opportunity. One of them said, "This assignment was helpful to our learning because this was something we have never done before (or most of us). It was a good experience to be able to work from start to finish to develop content for our e-book chapter topic. This assignment strengthened the skills of becoming self directed learners."
Q: Why should your peers apply for an ALX grant, and what advice do you have for others thinking about reimagining their textbooks and course materials?
Other faculty members should apply for an ALX grant if they are interested in making higher education more accessible and affordable for college students. Instead of customizing a course to align with a textbook, faculty members can create an e-book customized to their course. The creation of an e-book takes much time, but the ALX experts will help guide faculty members through the process.
---
ALX is now accepting proposals from instructors who want to transform their courses using open and affordable materials, just like Partido did. Any course is eligible for consideration–from small seminars to large, multi-section general education courses.