Student Lands Nike Internship Using Digital Design Tools and Technology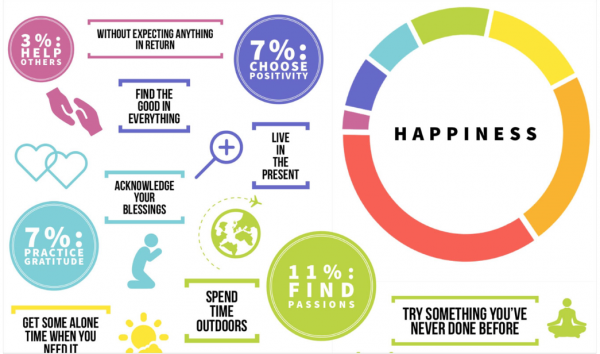 Kara Johnson, Content Generation Intern at Nike.
Sounds pretty awesome, right? Like most college students, however, it's wasn't a clear path to finding her dream internship. Kara spent her first two years at Ohio State studying computer science because she thought that degree was the only way to achieve her goals. But after taking a design class and discovering this hobby was a passion, she switched her major to New Media Communication and Technology. Although it was a big change, this paved a new path for her to join the Digital Flagship team as a student mentor and be exposed to a whole new world of creativity and technology.
As part of her role as a student mentor she received an iPad, which made it easy to access free resources for design, including Adobe Spark.
Kara Johnson sat down with us to discuss this platform and how it helped her create a portfolio worthy of grabbing Nike's attention, and how you can get started using Adobe Spark to make your own path at Ohio State.
What is Adobe Spark?
This Adobe toolset is made up of three apps that allow users to easily create social media graphics, webpages and videos. It's completely free to access online or in the app store – so you can use it on your iPad. The apps come with editing presets, typography, icons and more to provide a user-friendly experience that allows anyone to jump right in. However, there are major differences between the three:
Post is used for editing graphics, so you can add text over an image or animations to make social media come to life
Page allows users to create their own website in a magazine-style experience that tells a story
Video comes with soundtracks and cinematic motion, so anyone can edit photos, video clips or their own voice
"What I love a lot about Post is they'll give you preset layouts and you can press Remix and change the text to say what you want to say or add your own image," said Johnson.
Kara Johnson primarily uses Post because she can easily make web banners and other social media posts for her sorority, she has also used Page to create her own website.
What's it Like to Design on iPad?
"I just opened [Spark] up and started working," said Johnson. "There were a few of those introductory messages about different features, but I honestly didn't need it that much because it's so simple. It was literally the same night I downloaded the app."
All in one night, she was able to start and finish a design project for class and create example pieces for her graphic design chair application with her sorority. Using the technology toolset provided by Digital Flagship she was able to use the digital design tools in a way that felt intuitive.
"It's super helpful to design on my iPad. The touchscreen and having a pencil are great for resizing because you can be very precise, or when choosing a color, you can go in and select a color from an image and use it for text or a background. The big screen on the iPad is also super nice – it feels like you're just coloring!"
Spark isn't the only resource Kara has used to develop her design skills. Beyond apps provided by Ohio State found in Self Service, you can download any apps available in the app store (just remember, not all are free).
"I use other apps to edit pictures, like Sketchbook, which lets me put images together, and Grid. I also have Adobe Draw, Adobe Sketch, and Adobe Capture which I really like."
How did Kara apply for Nike?
"I used Spark a ton when applying for Nike. I used it to make my cover letter—the background is a cool picture of me that I took on my Buck-I-Serv trip, and I was able to put the text over it in a nice way."
Kara also created an online portfolio full of example pieces that showcased her design skills. These mainly utilized Spark and included her social media banners and other course assignments.
This summer, she joined the Transformational Change Office and is working on projects like revising an interactive slide deck that utilizes videos design elements to tell a story.
"It's really special that Ohio State offers this feature to us, so take advantage. Enjoy them, mess around with them and use them while you can. Also, get more involved with and learn more about Digital Flagship because it's such a cool thing. We're so lucky that we're giving students technology that isn't adding to their tuition, so learn more about the goals and what we're trying to do. I hope it becomes more of a prominent program on campus and more people know about it!"
For more information about how Kara has used design apps on her iPad, check out the story in the Discover App.