Banner Added to Office 365 When Emailing External Recipients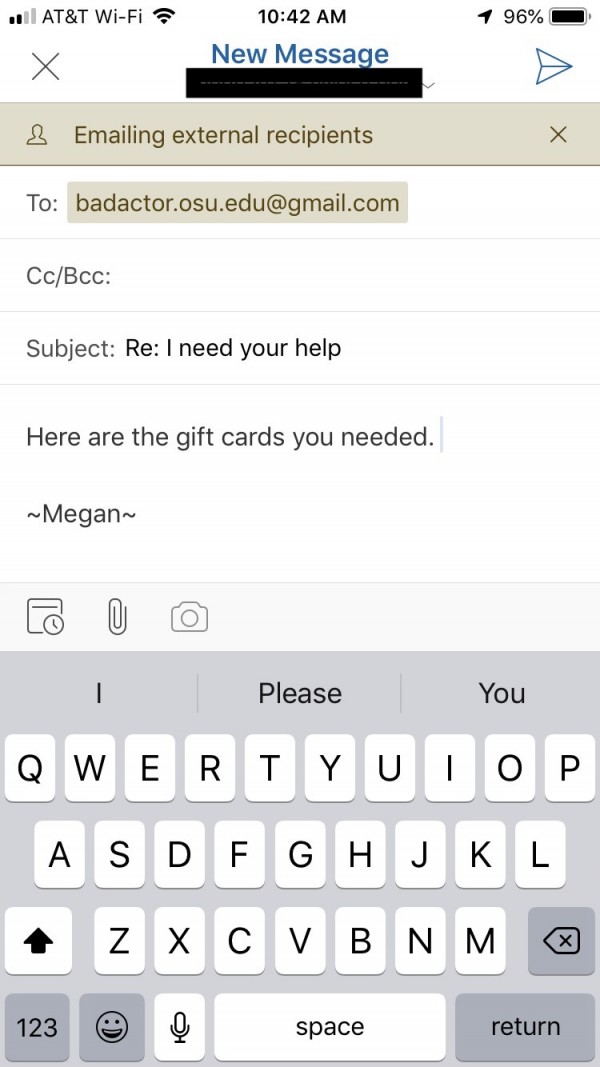 Enterprise Security in conjunction with the University Email team will be making a change to Office 365 that will add a banner to the top of the email composition window to let the composer know that a recipient is outside the university (based on email domain). 
Beginning Tuesday, April 30, when composing an email to someone outside the university, a banner will pop up in the message window stating either "the following recipient is outside your organization" or on the mobile version, "emailing external recipients".
This should help clear up any confusion when the status of the recipient might be unclear and remind the sender if the user is outside of our organization. This new banner will show up in Outlook on the web, Outlook on Windows and Outlook on mobile. The banner will not show on Outlook on Mac. See screenshots beloew for examples.
Please note that employees of the Wexner Medical Center (@osumc.edu) will be considered outside of our organization. You will still have access to send to @osumc.edu but the banner will pop up.
No action is needed. For more information access the collection of articles to assist both users and IT Staff with the functions and use of both the University Email Service and Exchange Online within Office 365.
If you have any questions, please contact the IT Service Desk via online Self Service, or contact 614-688-4357. Reference change number CHG0042791.
Reminder: Ohio State will never ask for your password via email. If you receive a suspicious email, please report it by forwarding the email to report-phish@osu.edu. If there is any doubt, do not hesitate to report the email. Do not click links or open/preview attachments in the suspicious email.