Employment Fraud Trends Online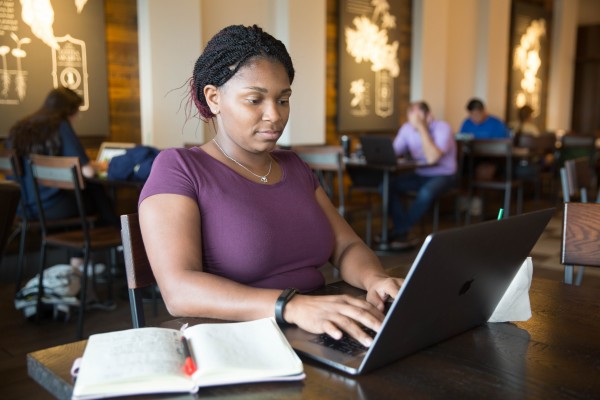 What's even harder for students than getting their homework done? Finding a job. Lately, an online trend has been brewing and unfortunately has affected Ohio State students. According to Fisher College's Office of Career Management, employers are offering students jobs online and scamming them for money. Senior Director for Undergraduate Career Management and Recruitment Margie Bogenschutz and Director of Corporate and Graduate Relations Steve Singer sat down to share what is really happening and how students can avoid it.
With trusted sources like Handshake and LinkedIn, how could employment scams like this be possible? There are many different examples of employment fraud, and according to Singer, a common one is when students are invited to apply for a position that is later discovered to not exist. These positions are usually local, taking place in Columbus or the surrounding suburbs.
"This is called the 'Bait and Switch.' These jobs are more door-to-door sales, such as phone or internet subscriptions. They're usually not related to what led [the student] to the initial interview," says Singer.
Other students have received a check in the mail before completing a task as requested by an employer. Within the offer letter, the student must deposit the check, keep a small amount for themselves, and then the remainder is sent to a third-party, such as an office supply company. In these instances, the check never clears and students lose money from their personal account.
"If you're offered a job without an application, interview, or meeting the company…run. Run fast!" says Singer.
Because fraudulent employment is a trending issue, Ohio State and universities all over the country are doing their best to warn students. Luckily, it hasn't been reported to Singer and Bogenschutz frequently, but there is a common trend among those that come to the Office of Career Management.
"We usually see this with international students. There are so many restrictions for employment because they're here on a student visa, and all they want is to work in America," says Bogenschutz.
Although any student struggling with a job search is more susceptible, Singer and Bogenschutz recommend sticking with trusted sources, especially Ohio State's online job portal Handshake. This national platform uses ratings of employers and companies from all over the United States. Schools like Ohio State can report fraud, and the rest of the users will be able to know why.
Rest assured that no matter what college a student is enrolled in at Ohio State, the University Career Services Committee brings everyone in career services across the university together monthly to communicate strategies and concerns.
Whenever students are concerned about a private message on social media, an email, or a job posted online, they should talk to their career services team.
"I would much rather spend 10 minutes reviewing an email than you making a decision that could impact your financial status or your own safety," Singer believes, and Bogenschutz added "That's the biggest thing –just go talk to someone. These students really helped us to be able to shut this down right away and warn other students."