Ohio State's Online Undergrad Programs Ranked Top 3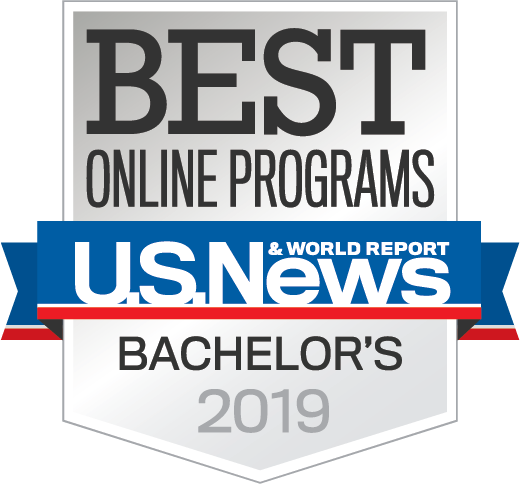 See Ohio State Online's Rankings for 2020.
U.S. News and World Report continues to place The Ohio State University among the best for online undergraduate education. Ohio State's online bachelor's programs ranked #3 for 2019.
U.S. News' rankings indicators include Engagement, Services and Technologies, Faculty Credentials and Training, and Expert Opinion. Learn more about the rankings methodology on the U.S. News website.
Ohio State's programs are taught by the same faculty who teach on campus—online learners don't get a second-string experience. The courses have a small student-to-instructor ratio, and each faculty member works with an instructional designer; an expert in taking the best parts of an instructor's teaching and reshaping them for a technology-rich modality. Ohio State works hard to reduce the cost to degree for every student, replacing expensive textbooks with customized learning content that's free or close to it. Online learners at Ohio State have robust technology support, academic resources and community building opportunities.
Ohio State's current undergraduate portfolio is small—a sign of commitment to quality over quantity. With three undergraduate degrees programs so far, Ohio State's online offerings are growing at a steady but thoughtful pace.
Our facullty are the core of the quality of learning that takes place online at Ohio State. See what they have to say: 
Ready to join them in a top-ranked program? Explore all of Ohio State's online offerings.