CISO Helen Patton honored as ISE® North American Executive of the Year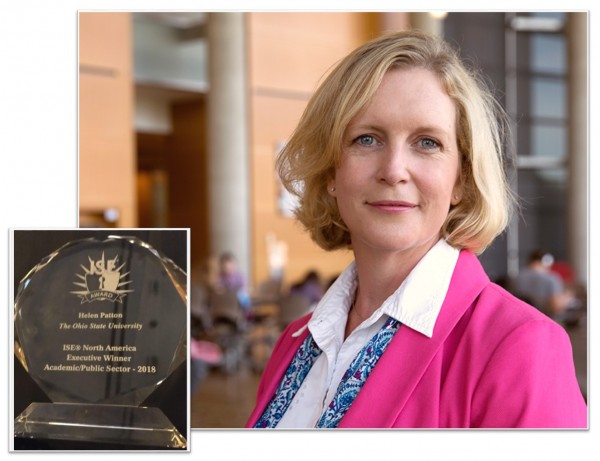 The Information Security Executive® (ISE®) awards program recently recognized Chief Information Security Officer Helen Patton as ISE® North American Executive of the Year in the Academic/Public division. She was honored during the ISE® North America Leadership Summit and Awards held in Chicago on November 8-9.
Recognized as the industry's most prestigious IT Security award, the ISE® Awards Program has become the most anticipated awards program for security executives and their project teams from across the U.S. The awards recognize the information security executives and teams who demonstrate outstanding leadership in risk management, data asset protection, regulatory compliance, privacy, and network security.
Unique to the ISE® North America Awards, both executive and project divisions offer recognition within industry classification, including Commercial, Financial Services, Health Care and Academic/Public Sector. ISE® previously honored Ohio State's Enterprise Security team in 2015 for the Information Security Framework Project.
Congratulations, Helen!