"Old" Gradebook Goes Away December 21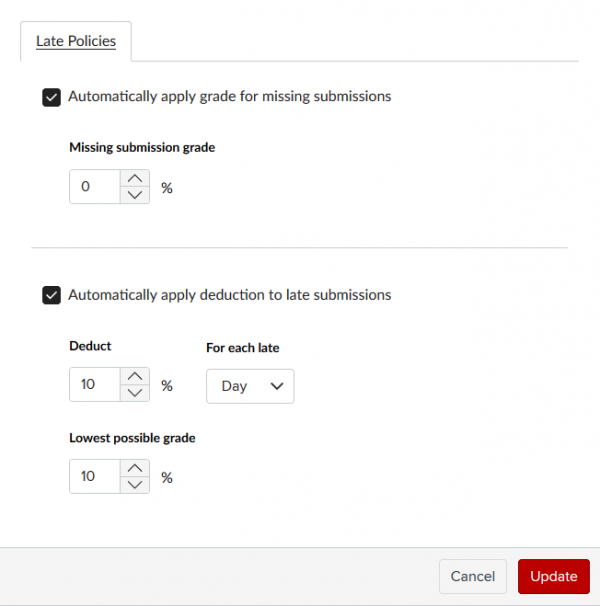 You may have noticed that Canvas released a new Gradebook earlier this year. This feature is currently available for you to enable on a course-by-course basis. Follow these instructions to enable the new Gradebook in one (or all) of your courses! The "old" Gradebook will be replaced by the new one in all courses on December 21.
With the new Gradebook, you'll experience more menus and sorting options, the ability to customize colors to differentiate assignment statuses, improved keyboard accessibility when entering grades and crosshairs and highlighting for orientation.
"I love how when you click on a grade entry, it highlights which student and assignment you are looking at," said Elizabeth Miller, Senior Math Instructional Design Technician.
Lisa Cravens-Brown, Program Director of Psychology said "I really like that you can view the different grade categories in isolation on your screen, rather than having to endlessly scroll across to find the grade item you want."
You can find more information about features available in the new Canvas Gradebook by visiting the Resource Center.
You'll also notice a brand new grading feature. In the new Gradebook, missing and late policies can be automatically applied to assignments. For example, you can set a rule that will automatically give each missing assignment zero points. This makes it easier to make sure the current grade that your students see matches the final grade you submit to the Registrar.
Familiarize yourself with the new Gradebook by enabling it in your courses ahead of the switch on December 21. Cravens-Brown shared some reassuring words: "Sometimes it takes a lot of getting used to when aspects of Carmen change, but this is not one of those things!"