Learn to Engage Students with Online Course Delivery Basics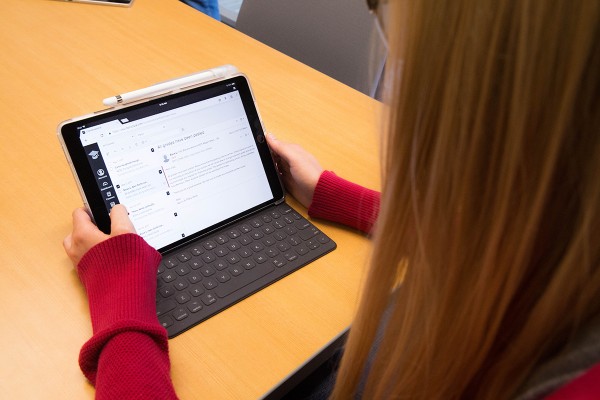 When students log in to an online class, what do they see? What challenges do they face? Most importantly, as their instructor, how do you help them learn in that environment?
That's what Distance Education Professional Development Manager Marcia Ham wants to help instructors understand with the upcoming class Online Course Delivery Basics. The three-week online asynchronous class runs October 22 through November 9, 2018 and is one way to fulfill the requirements for the new Teaching Online endorsement from the University Institute for Teaching and Learning.
Here are three reasons online instructors should take Online Course Delivery Basics:
Experience online learning firsthand
The class is held in CarmenCanvas, the same Learning Management System used by Ohio State students, so you'll have a similar experience. "As a student, participants can experience what it's like to receive that welcome email and get into a course for the very first time," Ham said. "They develop that empathy for the student experience."
Practice engagement strategies in a low-stakes environment
You'll talk about learning theory and how to reach, engage and assess diverse online students – and the chance to practice these techniques before you actually enter your own online "classroom."
Learn about new tools to stimulate student engagement
Ham introduces you to the robust tools available within Carmen and other, external tools available to Ohio State instructors such as CarmenConnect, Groups, Conferences and Box.
But all of these benefits are dependent on your own level of engagement and participation, Ham stressed. "Whether we're testing out submitting assignments or co-authoring a document together, if participants are not actively engaged in the course, it's not going to work," she said.
Online Course Delivery Basics presumes participants spend at least 10 hours working through the training and engaging in discussions.
Learn more and register now or see a full list of upcoming ODEE workshops.