Four Things You Should Know About Licensure Programs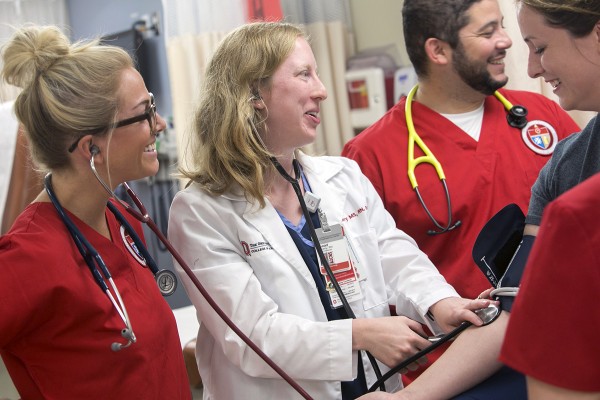 You might know that state authorization regulations impact Ohio State activities that take place outside Ohio. But did you know programs in a licensed field, such as nursing and teacher education, have additional authorization and disclosure requirements?
Here are four things you should know about state authorization and licensure programs:
1. Professional licensure board requirements aren't covered by SARA
Participation in the State Authorization Reciprocity Agreement (SARA) allows Ohio State to offer educational activities in 49 SARA member states. But SARA participation does not cover state professional licensure board requirements.
Programs in licensed fields offering out-of-state educational activities must comply with professional licensure board regulations in the state where a student is located.
Board requirements vary by state and area of licensure. Examples of some board requirements are:
Specialty accreditation and/or Ohio licensure board program approval
Clinical placement notification or approval
Curricular review
Faculty licensure in the state
Application and/or approval fees
2. Traditional and online licensure programs are impacted
Traditional, campus-based licensure programs placing students in a field experience outside Ohio are required to meet professional licensure board requirements in the state of the  placement. For example, a professional licensure board may require notification or approval of an on-ground placement regardless of whether the program is online or campus-based.
In addition, SARA participation requires institutions to share written disclosures with students completing out-of-state coursework in a licensure program. The disclosure should include information about whether the course or program meets professional licensure requirements in the state. If an institution is unable to determine whether the program meets requirements, that information and the board contact information should be included in the disclosure.
3. Compliance protects students
Why does all of this matter? Compliance with licensure board and disclosure requirements protects students and ensures their Ohio State degree will lead to the license they are expecting.
For example, some state nursing boards require approval prior to placing a student in a clinical placement. The state authorization team works with the College of Nursing to submit approval applications, faculty and preceptor information and placement contracts as requested by the nursing board. By following these requirements, we are ensuring the placement will be accepted by the board when the student applies for licensure.
4.  The state authorization team can assist with compliance
The state authorization team seeks and maintains licensure board and disclosure compliance for Ohio State's online programs. The team also assists colleges and units in developing compliance strategies for traditional, campus-based licensure programs that include out-of-state activities. Let us help you prioritize compliance efforts, contact licensure boards, draft disclosures and following processes in the Out-of-State Educational Activities Policy.
Contact the state authorization team to schedule a consultation or discuss state authorization compliance for licensure programs.