BuckeyePass will Protect eTimesheet and eLeave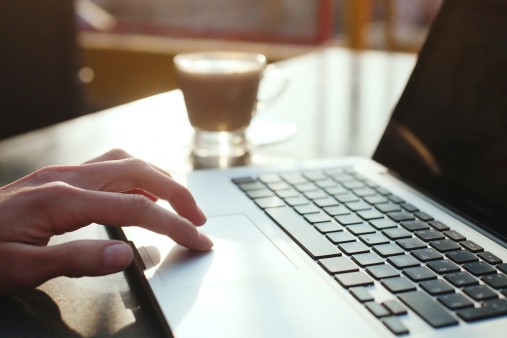 Because stolen, compromised or damaged information can lead to unwanted and unnecessary consequences for both staff members and the university, Ohio State is increasingly expanding the use of multifactor authentication. eTimesheet and eLeave will be the latest systems to adopt BuckeyePass protection on Sept. 30.
Having more than one step for logging in to your accounts significantly increases the level of protection that prevents unauthorized individuals from accessing your information.
Below is advice that address many common concerns:
I don't have my device. —While most of us have already enrolled in BuckeyePass, our next few  BuckeyePass implementations will require everyone to develop the habit of carrying an authentication device with them. All employees who use eLeave to enter vacation and sick leave requests will need their authentication device to access it. Many employees who are paid hourly and record time on eTimesheet will need their device each time they clock in and out. If an employee does not have their device and consequently is unable to enter time correctly, s/he can either enter it the next day, or work with his/her manager to get the time added correctly.
 
My device is lost/stolen/broken. – We recommend registering at least TWO devices/methods to log in, because devices may be lost, stolen or broken.
 
I need help logging in. – For users who have registered for BuckeyePass but are having problems, local service desks are well versed in tackling common issues. However, users can also contact the IT Service Desk by calling 614-688-4357 (HELP) or by signing in online at go.osu.edu/it, or also visit buckeyepass.osu.edu for more information.
 
I don't know how to sign up. – A small percentage of our university community has not yet signed up for BuckeyePass. Users can enroll at https://buckeyepass.osu.edu/ and, once enrolled, can access BuckeyePass in a number of ways. If a user does not have a smartphone, s/he can request BuckeyePass codes through a cell phone call, landline call, tablet application or by using a key fob authentication device.
Why Implement Multifactor?
Our our highest priority is protecting our data – whether the information belongs to you, the university, students or customers. We appreciate your support as we work to improve data security.
If you have further questions or need assistance, please contact the IT Service Desk at 614-688-4357 (HELP) or by signing in online at go.osu.edu/it. Visit buckeyepass.osu.edu for more information.