New in CarmenCanvas for Autumn 2018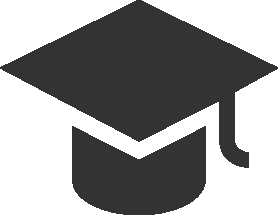 There are several enhancements in the works for CarmenCanvas, as well as other programs designed to improve the teaching and learning experience at Ohio State. Integrated software like Mediasite and Turnitin will see improvements; new services for lab notes and academic integrity have been launched; and incoming freshmen will be equipped with new technology. Learn how these and other enhancements could affect your Carmen strategy this fall.
New Gradebook
In case you missed it, Canvas released a new and improved Gradebook earlier this year and gave all instructors the option to explore the features on a course-by-course basis. You can continue to explore the new Gradebook in a few of your courses this fall, but the old version of the Canvas Gradebook will be retired at the end of the semester. Learn more about what to expect at the Canvas Community.
Proctorio
Proctorio is an online proctoring solution available as a Chrome Extension and fully integrated into Canvas. The tool allows the instructor to record audio and video of the testing environment during the exam. Beyond recording the exam session, Proctorio uses algorithms to flag potential academic misconduct. The algorithms can be adjusted to allow for varying testing scenarios, such as an open book exam. Instructors can look at exam recordings and "flagged" events to ascertain if misconduct occurred. Proctorio is available, if needed, for larger summative Carmen-based exams. It would not be considered best practice to enable Proctorio for every smaller formative quiz based in Carmen.
Get started using Proctorio with the Instructor Guide or Student Guide.
NameCoach
NameCoach software integrates with Canvas and allows students to record a proper pronunciation of their name and enter gender pronouns. Instructors will have access to this information so they can correctly identify students in their classes. Visit the Resource Center to learn how to enable NameCoach in your Carmen courses and share this NameCoach how-to guide with your students.
LabArchives
LabArchives, an electronic lab notebook software, is available for all students, faculty and staff. LabArchives can be used to securely and efficiently record, manage and share data. This cloud-based software makes it easy to structure your research data in the lab or in the field. Lab notes include timestamps and other metadata to help protect intellectual property and control research integrity. Both Professional and Classroom editions are available for use in your courses. An integration with Canvas is also in the works.
Mediasite Refresh
If you regularly use Mediasite to share lectures or other content in your Carmen courses, you may have noticed that the service got a fresh look this year. In preparation for Autumn 2018, check out this video overview of the MyMediasite portal and familiarize yourself with the new look and feel.
Turnitin Improvements
A new integration between Turnitin and Canvas will be available in August for use in autumn semester courses. This improved integration will give instructors two ways to use Turnitin for their assignments.
Retain Canvas functionality (like rubrics!) and utilize basic Turnitin functionality to check for plagiarism
Use Turnitin as an External Tool to gain more advanced features of the full Turnitin Feedback Studio (while sacrificing some Canvas functionality)
More information highlighting the benefits of each option will be available this August. Stay tuned!
Top Hat Updates
Top Hat, the student response system, has been improving their interface. Beyond a refreshed look and feel, you will also notice some new functionality. Top Hat just announced the ability to manually record attendance. If you select this option, all students are recorded as "present" by default, but you can change them to "excused" or "absent" during the class period or at a later date.
New SEI Tool
Student Evaluations of Instruction (SEIs) are powered by a new software called Blue. This new software has already been enabled in all courses. While the SEI questions remain the same, instructors will now have access to better reporting and analysis. Please note, with the Blue software, open-ended comments are disabled by default. You will need to enable comments for each of your courses. Learn more about the new Blue software at the Registrar's website.
Secured Media Library
The Secured Media Library will be rolling out improvements over the summer, including the long-awaited non-flash media player! More information about the Secured Media Library can be found in the Resource Center.
Digital Flagship
Starting this fall, each incoming freshman will be equipped with a technology kit that includes an iPad Pro. Learn how you can leverage these devices in your teaching strategy or get involved with Digital Flagship Educators cohorts. To improve the student experience, you should also ensure that your Carmen content is mobile-friendly, as students will be using many different modes to access Carmen. Check out this video to learn more about what would improve students' experiences in Carmen: