Four Things I Got out of Kickstart Week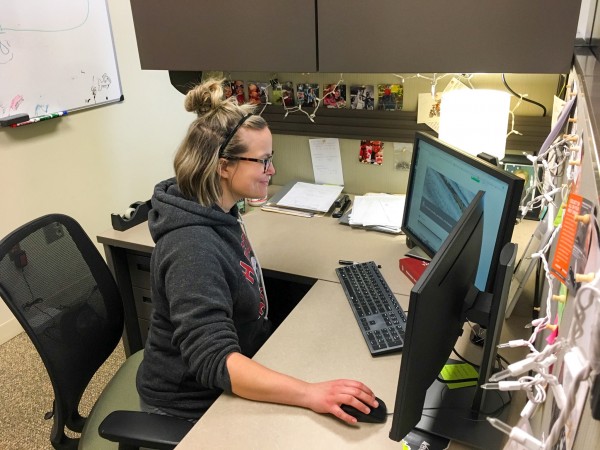 It's easy to let the day-to-day tasks of teaching get in the way of your course's bigger picture. Set aside a handful of days to attend the Office of Distance Education and eLearning (ODEE) Kickstart Week and learn how to build your online course with intention.
Kickstart Week, held through ODEE's Distance Education Learning and Teaching Academy (DELTA), helps instructors learn the basics of creating strong online courses in just four days, with each day focused on a different topic.
"I loved my experience with Kickstart Week," said Kim Winslow, instructional aids associate for aquatics faculty in the School of Environment and Natural Resources. "I've recommended it to multiple colleagues, especially those who have online needs, whether they're teaching a fully online course or a hybrid course."
Here are four things Winslow said she got out of attending Kickstart Week last year:
1. I learned to take a step back when planning my courses, whether starting new or revisiting an existing course.
We looked at the logistics of working within Carmen and with some of the other tools we have on campus. They taught me what I need to think about before I use those tools – how I need to plan and then put that plan in action.

The courses are pedagogically stronger because I've been working with this holistic approach.

 

2. I learned that copyright laws and accessibility are as essential as course objectives and syllabi.
I knew about copyright laws and that accessibility was important, but Kickstart Week went more in-depth and gave me insight into how accessibility affects our students. Instructional Designer Megan Fogel showed us how people view our sites and the types of obstacles that can hinder use. I learn by example, so that was very helpful for me.

 

3. I updated my testing structure to better reflect student learning.

I used to implement the traditional method of having three major exams in a semester. However, I learned that this approach often leads to increased test anxiety because each exam carries so much weight toward the students' overall grade.

Since Kickstart Week, I updated my approach, replacing my three exams with a few smaller exams and a few extra quizzes, thereby maintaining my assessment amount, but splitting it into easier to digest pieces. I'm seeing student performance increase substantially.

 

4. I made meaningful connections and met people that I can call on for support.

I am someone who shies away from group work – in spite of the fact that I often require it from my students – but I appreciated the chance to get to know a group of likeminded instructors from across campus, many of whom I wouldn't have met otherwise.

I really did enjoy the interaction. I still keep in touch with one of the individuals I took the Kickstart Week with, and I look to my Kickstart week leaders when I have implementation questions in my courses. It gave me people that I can contact if I ever need to brainstorm again.