Registration for Innovate 2018: Forward Now Open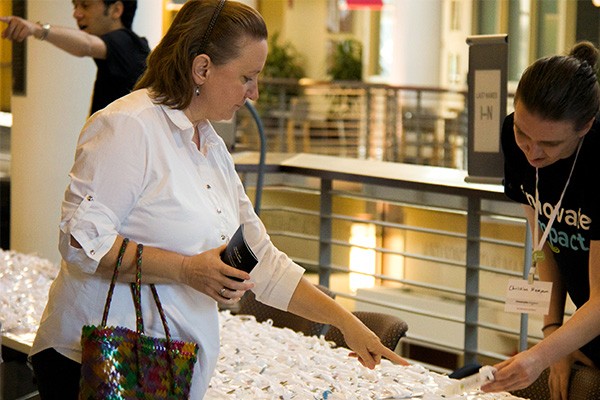 The ever-changing technology landscape compels us as educators to rethink how we are teaching students and how they consume information. We see what's being done, but in May, we will look ahead to what's possible.
Join us Friday, May 11, at The Ohio Union for Innovate 2018. The theme is Forward, and we will explore the future of teaching and learning through three threads:
Access—This thread will delve into the intentionality of institutions reaching underrepresented populations, as well as the intersection of affordable materials, equitable technology and high-quality learning experiences.
Technology—Students live in a society where technology and everyday life are integrated. This thread will allow us to explore technology trends in order to properly prepare students to solve 21st-century problems.
Learning Environments—We're seeing a dramatic shift in not only how education is delivered, but where it is delivered. This thread will discuss how the learning environments we create force us to re-examine how people learn.
This year, we welcome three keynote speakers who are experts in those areas:
Also new this year is the Imaginarium, facilitated by the STEAM Factory. This space will be dedicated to: hands-on exploration, demos and showcases of forward-thinking tools and projects; engaging mini-lectures; and networking and discussion. Attendees will be encouraged to visit this space to explore, play and experiment with new ideas.
More information to come in the weeks leading up to May 11. Be sure to reserve your spot at Innovate 2018 now.
Registration Notes
If you are an Ohio State faculty, staff member or student, you can use your university name.# and password to register for our conference.
If you have attended our conference before and are not an Ohio State employee, please use your username and password to log in. Contact us if you can't locate your credentials or if you have trouble completing the registration form.
First-time, non-Ohio State attendees should select "Create an Account" under "Non-Ohio State Users" on the login page.