Get Ready for LabArchives, Available in January 2018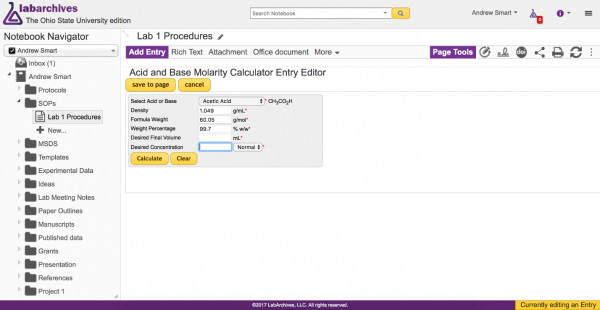 LabArchives, an electronic lab notebook software, will be available at The Ohio State University in January 2018. The Office of Research, in partnership with the Office of Distance Education and eLearning (ODEE), are offering both the professional and classroom versions, making this software available to all Ohio State faculty, staff and students.
LabArchives can be used to securely and efficiently record, manage and share data. This cloud-based software makes it easy to structure your research data in the lab or in the field. Lab notes include timestamps and other metadata to help protect intellectual property and control research integrity. Notes are also shareable, searchable and transferable to other programs for further analysis.
This software can be used to manage public, internal and private data. At this time, users cannot store restricted (S4) data in the system. To learn more about data classifications, visit cybersecurity.osu.edu.
For more information about LabArchives, visit the ODEE Resource Center or contact labarchives@osu.edu.