Four Big Ways Online Learning is Enhancing the Ohio State Experience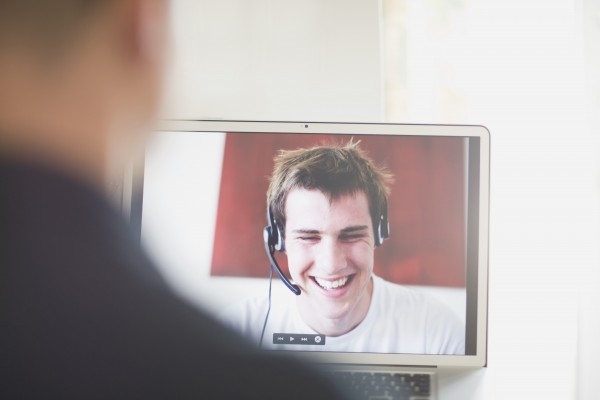 Online education is quickly becoming a normal part of the student experience at The Ohio State University. In autumn 2017, more than a quarter of Ohio State students took at least one online course. Overall, 8.7% of course enrollments were accounted for by online courses, with an additional 4.2% accounted for by hybrid offerings. The benefits of these modalities go beyond staying in pajamas for that 8 a.m. lecture. Here are four big improvements online learning brings to the student experience:
1. Increased Access to Ohio State Instruction
More and more Ohio State learners are breaking the mold of the twenty-something student who studies full time and lives in central Ohio. Through online offerings it's more likely that an enrollee might be a parent, a seasoned professional, even a resident of that state up north. These students, who are a great fit for Ohio State, face barriers to a traditional on-campus education. Now, more people from a variety of backgrounds can access Ohio State's stellar faculty, valuable resources and vast alumni network. Bringing new voices into conversations inside and outside the classroom enhances all students' experiences.
2. Reduced Scheduling Barriers
With fewer scheduling conflicts, students near and far have better options for fitting course requirements into their optimal time-to-degree. Traditional learners continue earning credits even if they go home for the summer, and education abroad needn't be crammed between semesters.
Now, students can select courses based on relevancy for their educational needs, not just what time of the day it's offered alongside other curricular requirements and commitments. Time shifting even a few courses during a traditional college experience can make a difference, and for the majority of students who work, flexible scheduling is also essential for retention.
3. Data-Informed Teaching Methodology
Online tools can capture data around 'aha!' moments when the lesson clicks in a student's brain, as well as the before and after metrics that indicate the learning process. When thousands of learners are studying online, there's opportunity to analyze that process and learn what can elicit that aha moment more easily.
Ohio State, a top tier research institution, is serious about the scholarship of teaching and learning. By studying online and blended education, instructors can understand and implement best practices in education.
Analytics as feedback helps instructors learn what works for their students in a different way. They can add these data to their existing feedback mechanisms. When instructors leverage data to inform their teaching methods, students win.
4. Practice in Modern Communications Media
Today's graduates need to communicate in person, on the phone, through email, and a variety of technology-enhanced channels involving traditional and new media. What's more is how these tools transcend dialogue: Students must use technology to collaborate and deliver a final product that's up to snuff, often working with team members whom they never meet in person. An online learning experience can prepare students for a workforce that spans time zones, continental borders and language and culture boundaries.
As online learning grows, so do the benefits for our students. Embracing online education is to support Ohio State learners in a new way. To collaborate with our instructional designers and reimagine your own course or program, contact the Distance Education team.