State Authorization Supports Students' Experiences Outside Ohio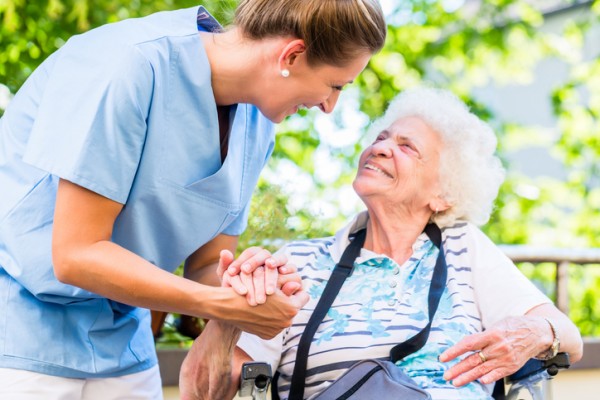 Completing internships and other experiential learning opportunities is a key part of the Buckeye experience at The Ohio State University. Online students aren't the only ones who are impacted by state authorization regulations. State authorization also enables traditional students finishing their requirements on-the-ground to complete experiential learning offerings wherever they are in the United States, from research projects on the west coast, to agency experience in the Big Apple.
The state authorization team helps ensure Ohio State remains compliant with rules and regulations that impact students and employees completing activities outside of Ohio. The university participates in the National Council for State Authorization Reciprocity Agreement (NC-SARA), a national initiative that expands educational opportunities for students nationwide, decreases university risk and saves money on offering programs nationally. Participating institutions can offer educational opportunities in all SARA member states without seeking separate approvals in each state. For traditional students, this may include internships, clinicals, practicums, or other opportunities to learn on the job.
One traditional Buckeye who benefited from the university's commitment to compliance is Samantha Pollee, a student in her last year of the Doctoral Occupational Therapy program who completed one of her clinical rotations in Phoenix, Arizona. Pollee knew before she started her program that she was interested in studying out-of-state and traveling while working on her education.
"I asked early on what it would take for me to complete my clinicals fieldwork rotations out-of-state," Pollee said. "There was clear information every step of the way about what was available, where I could go, and what kinds of hands-on learning I could do."
In Phoenix, she was able to complete a three-month clinical rotation working in an outpatient neurology clinic. During her experience she worked mainly with the stroke population needing rehabilitation, many of who were geriatric snowbirds staying in Phoenix for the winter. Besides gaining on-the-job training, Pollee was able to enrich her education by exploring a new city and making contacts with local and national students.
"By being able to leave Ohio to complete my clinical, I was able to network with students and professionals from across the nation," Pollee said. "I discovered a new city that became like a second home and built relationships I can look back on after I finish my degree."
With less than a year to go until she receives her degree, Pollee is looking forward to traveling to Ecuador to complete her capstone project internationally and potentially starting her career in a community based clinic.
"Thanks to Ohio State, I feel like I was given the support I needed to achieve my goals and travel to do it," Pollee said. "Everyone from my advisors to my field work placement coordinator were knowledgeable and helped me get the information I needed. And it's great to hear that the information will now be more readily available online for all students."
It's now easier than ever to find important information related to state authorization. To learn more about the impact of state authorization for on-the-ground students, visit the traditional student's state authorization web page.