Participation Roster Functionality Coming to CarmenCanvas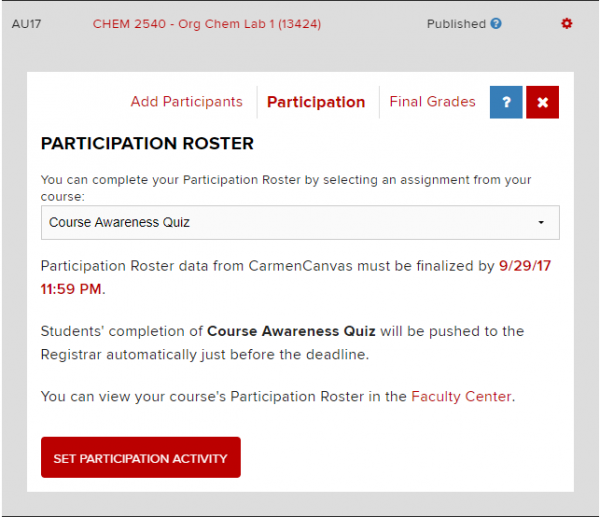 You may notice a new feature available on the Carmen landing page. For each of your CarmenCanvas courses, between Add Participants and Final Grades, you will now see a tab called Participation.
The Office of Distance Education and eLearning (ODEE) is launching a new widget to make completing your required participation roster easier. At the start of spring semester, you will be able to select an assignment for each of your active courses. Students' completion of this assignment will be submitted to the Registrar and will automatically update the course's participation roster in the Faculty Center.
Stay tuned for more information on which types of assignments can be used to track participation to meet the federal requirement.