Tech Happy Hour Podcast Debut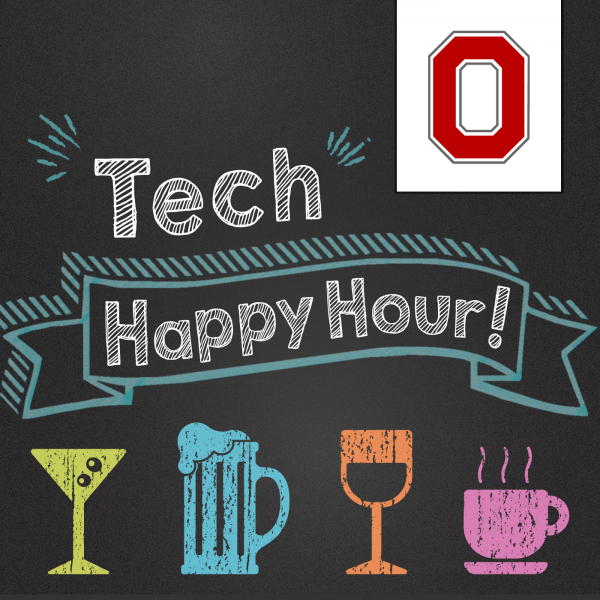 Grab a drink and join us for our new podcast Tech Happy Hour. Lead by CIO Mike Hofherr, this series is a casual take on the opportunities, challenges and trends in higher education technology.
In each installment, Mike invites a colleague or expert to pick their favorite beverage to share while they discuss a topic connected to technology. Each conversation is as unique as the guest; whether it's a frank discussion of culture shared over craft beer or a deep dive into data over martinis. Every episode leaves listeners with more to think about, talk about and share.  
The first episode of Tech Happy hour brings ODEE Evaluation and Feedback Lead, David Mullins to the studio to share a craft beer and discuss the complexities of advancing organizational culture. Mullins discusses the values behind good culture and his role as co-chair of the recently combined OCIO and ODEE culture team. Check out this episode to learn more about creating compelling culture over a Belgian Ale.
In episode two, Mike Hoffher is joined by Steve Fischer, OCIO Senior Director of Business Intelligence and Analytics. Fischer shares his expertise with data infrastructure, reporting tools and cocktail creation. Over pear martinis they discuss the importance and complexity of institutional data. Listen to this episode to learn about metrics, mining, mashups and the secret ingredient in their pear martini.
New episodes are released every 3 to 4 weeks and we're excited to cover many more interesting topics (and drinks). Make sure you don't miss an episode by subscribing to Tech Happy Hour on iTunes or wherever you get your podcasts.