College of Food, Agricultural, and Environmental Sciences Champions State Authorization Process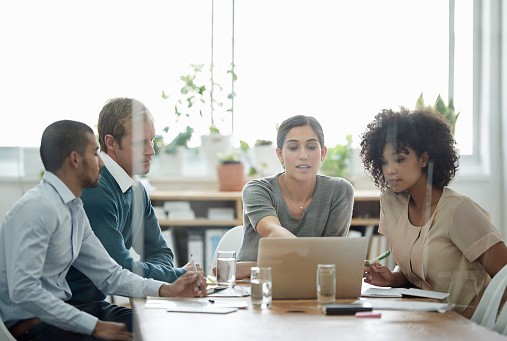 With the many layers to state authorization and its university-wide impact, it is crucial to have university champions implementing new policies and procedures to maintain compliance. At The Ohio State University, the College of Food, Agricultural, and Environmental Sciences (CFAES) is doing great work to ensure their students can properly complete on-the-ground activities wherever they are.
In December 2016, the State Authorization Team in the Office of Distance Education and eLearning (ODEE) launched the Out-of-State Educational Activities Policy, to improve reporting and tracking of state authorization activities occurring outside the university. The policy has a direct impact on the work faculty and staff members do every day for students, especially internship placements across the country. Currently, hundreds of Ohio State students participate in on-the-ground activities across the country like internships, externships, field experiences, and clinicals.
To remain in compliance with the State Authorization Reciprocity Agreement (SARA), it was key for the faculty and staff members in CFAES to work with ODEE's State Authorization Team and understand how to collect and report student activity information. With this collaboration, the college created a new reporting process using a Qualtrics survey to track data including location, employer address, and length of activity.
"Creating this process has been a great way to consolidate efforts and ensure compliance for our students and the university," Mary McLaughlin, Career Development Coordinator in CFAES, said. "The policy encouraged us to refine our reporting process providing us with additional material to highlight the work being done by our internship coordinators and advisors."
Beginning in autumn 2015, the college looked for ways it could improve the student tracking process, with the primary concern being student internships. Initially, students were responsible for filling out an internship agreement form, with the information being captured within the Academic Affairs office. While the process worked, now advisors had to ensure the information was correct, instead of being in control of the tracking to begin with.
"Internships are a key part of our applied, associate, and bachelor's degrees, so anything we could do to improve and secure that process was considered a win," Jeanne Osborne, Assistant Director of Academic Affairs at Ohio State ATI, said. "At ATI, our students are able to utilize the Qualtrics survey process in addition to the required revised paper internship agreement form. We've seen that our form with the survey process have worked well together."
The CFAES staff members credit ODEE's State Authorization Team as being one of the driving forces for updating their reporting process. The consistent collaboration and communication between all parties has made all the difference.
"When state authorization legislations first started taking shape, it created chaos nationally for academic institutions. Organizations such as the Association of Public and Land-grant Universities and the American Distance Education Consortium were key in the federal policy developments.  Even so, at the implementation level, there was confusion about what being compliant meant or where to go to get answers.  Deana Namuth-Covert, CFAES Director of Online Education and Outreach, said. "Now, at Ohio State it's a different story. ODEE has done an amazing job making state authorization compliance and reporting easier for us."
Want to learn more about state authorization and its impact at the university? Visit the faculty and staff state authorization webpage for more information.