Ohio State CISO Helen Patton to present at CyberOhio Business Summit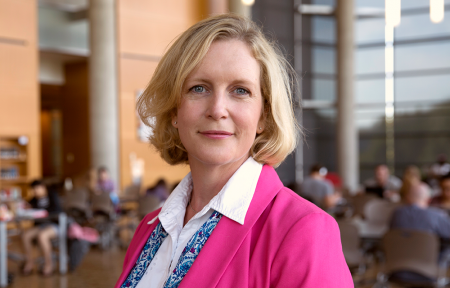 On March 31, our Chief Information Security Officer Helen Patton will be a featured speaker at Attorney General Mike DeWine's CyberOhio Business Summit. Helen's session is entitled, "Security Frameworks: How to Use Them to Improve Business Outcomes." It will cover common cybersecurity frameworks, with practical details including:
The National Institute of Standards and Technology's framework for which Ohio State University is a case study;
The limitations and challenges of the use of frameworks;
Tips for applying frameworks to small and large organizations;
Benefits that frameworks provide; and
Where to find resources to assist business owners. 
Helen is in prestigious company, as other speakers include Ohio Attorney General Mike DeWine, and security experts from Nationwide Insurance Companies, Gartner Consulting, McDonald Hopkins and Lunarline.
The one-day summit will explore the current cyber threat landscape faced by small businesses. Topics will include cybersecurity basics; how to proactively protect a business's information and minimize the risk of breach; existing legal framework for information security and privacy and cyber protection techniques.
The CyberOhio Business Summit is part of the CyberOhio initiative, which is a collection of cybersecurity initiatives aimed at helping Ohio's businesses fight back against cyber-attacks.  The goal of CyberOhio is to help Ohio business thrive by providing a positive legal, technical, and collaborative cybersecurity environment.