Employee Spotlight
April 2021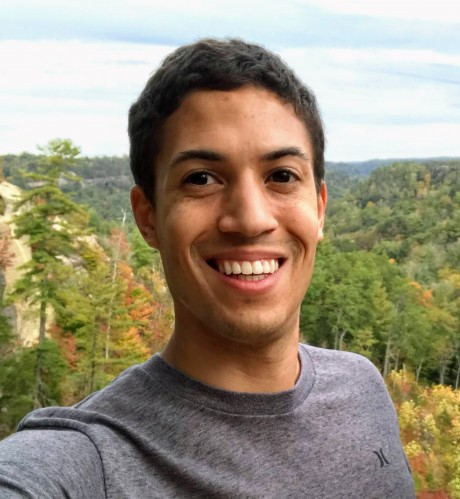 Active Directory Administrator
Meet Michael, an employee who went from student worker to full-timer. His career path immersed him in various IT groups at the university until he made his way to the Active Directory (AD) team. This former lawn care entrepreneur is now helping MITS grow, and he's currently assisting with the migration from BuckeyeBox to Microsoft 365. This Columbus native loves working in an environment of continuous learning and innovation. Outside of work you might catch him playing sports, delving into DIY or planning a trip around the world.
Q: What is your role at the university? I am an Active Directory Administrator for the OCIO AD Team. We build, maintain and secure many university Active Directory environments. This involves managing identities and system services on-premises and in the cloud, including Azure AD for Microsoft 365 cloud initiatives.
Q: How long have you worked at Ohio State? I have worked at Ohio State for nearly 10 years. I began my career as an IT student employee in 2011 and became a full-time staff employee in 2015.
Q: Have you worked on any large projects since you've been here? I have worked on many large projects at Ohio State. I personally developed several custom software application systems for multiple university departments. I have also assisted with building new IT services and infrastructure from the ground up for university department mergers. Currently, I assist with the BuckeyeBox to Microsoft 365 migration and OAA to OCIO Managed IT Services (MITS) migration projects.
Q. How do you create and innovate? I love having the opportunity to work in an environment suited to problem solving, innovation and continuous learning. Whether creating customized solutions to deliver the most desirable experience, or collaborating amongst teams to best achieve a goal, it's all a pleasure! I enjoy writing custom scripts, participating in collective brainstorming, evaluating and configuring modern products and services, ultimately creating value for the university.
Q: Did you always know this is what you wanted to do as a career? I was uncertain about my career path while considering academic majors at Ohio State. As an incoming freshman I was fortunate to be recommended for an IT Service Desk student position. I quickly found myself curious and interested in a variety of IT fields. I realized Information Technology was a good fit for me. I pursued and earned a bachelor's degree in Business Administration specializing in Management Information Systems at the Fisher College of Business while continuing my IT career with the university.
Q. How did your career path bring you to work for us? I started work as an IT Service Desk student and soon became a full-stack application developer for the Office of the President. Our IT department later merged, and I transitioned into a full-time System Administrator role for Academic Affairs IT. As part of the MITS initiative I was fortunate enough to progress into my current role with the Active Directory team at the OCIO.
Q. Why did you choose to work at Ohio State? There are many reasons I enjoy working at Ohio State. Living only minutes away from campus my entire life, it feels like an extension of my own backyard. I have been fortunate enough to meet and work with some incredible and intelligent people. There have been many lessons learned, accomplishments achieved, and great experiences throughout my time with the university. I am proud to be an Ohio State employee, alumni and Buckeye fan!
Q: What was your very first job? I started my own lawn care and mowing business as a teenager.
Q: What is your favorite place to visit? California. I enjoy the weather and the ability to visit mountains, desert, ocean and forests all within a single trip.
Q: If you could travel anywhere in the world, where would you go and why? Too many places to choose! The Pacific Northwest, Europe and Japan are all on my travel list.
Q. What do you do for fun outside of work? Do you have any hobbies? I enjoy sports and physical activity. You may find me snowboarding, longboarding, hiking, playing basketball, tennis and golf. Other hobbies include consumer technology DIY projects, like building home servers or tinkering with home networking and automation solutions. As a recent first-time homeowner, I'll also add home renovation projects to the list.
Q: Favorite place to eat in Columbus? I'm going to cheat on this question and say Marion's Pizza (Dayton, Ohio).
Q: Favorite quote? "You don't set out to build a wall. You don't say 'I'm going to build the biggest, baddest, greatest wall that's ever been built.' You don't start there. You say, 'I'm going to lay this brick as perfectly as a brick can be laid.' You do that every single day. And soon you have a wall." – Will Smith
Q: Do you have a favorite book or movie? Book: The Old Man and the Sea - Ernest Hemingway; Movie: Inception
Q: It's 9 p.m. on a Saturday. What are you doing? Working…Just kidding! Spending time at home with my family and friends or working on miscellaneous hobby projects.
Q: Give three adjectives that best describe yourself. Curious, Hard-working, Logical