Employee Spotlight
June 2020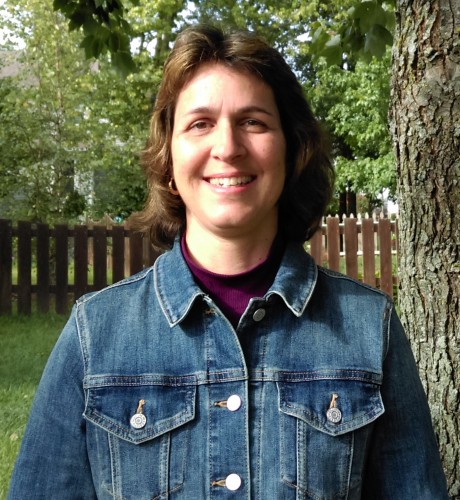 Meet Lissette, a web developer who thrives on continuous improvement for our customers. She enjoys the college atmosphere at Ohio State as well as the creative, innovative nature of her work. Originally from Puerto Rico, this mother of two can't get enough of the outdoors! When she's not working, you might catch her riding bikes or scooters or taking a family walk.  
Q: What is your role at the university? I'm a Web Developer on the OAA Development Team.
Q: How long have you worked at Ohio State? 5½ years
Q: What does a typical day look like for you? A typical day for me includes working on production support tickets and doing web development.
Q. How do you create and innovate? There is a great aspect of creativity and innovation in web development. There are many ways to design a web application using different technologies, and it challenges you to create a better web application to serve user needs.
Q. Why did you choose to work at Ohio State? I enjoy the college atmosphere. It reminds me of my college days. When I saw an ad for an open Web Developer position, I decided to give it a try. The rest is history.
Q: What was your very first job? My very first job, after I graduated from college, was as a CAD operator for an Engineering Firm, preparing drawing and blueprints for engineers.
Q: Where did you go to college? I graduated from the University of Puerto Rico – Bayamon with a bachelor's degree in computer science, then decided I wasn't done with school yet, and later got a master's degree in computer science at Franklin University.
Q: Where are you from originally? Puerto Rico
Q: What is your favorite place to visit? Of course Puerto Rico to visit friends and family. Also, I enjoy going to the Wildlights at the Columbus Zoo as a Holiday tradition.
Q: If you could travel anywhere in the world, where would you go and why? I would love to visit Italy, Spain and England to experience new cultures and visit new places.
Q: Can you tell us about your family? I have been married for 26 years to my wonderful husband, Roberto, a structural civil engineer. We have a 19-year-old (almost 20), Matthew and a 13-year-old, Lilliana. We have two cats: Puzzle (male) and Ming-Ming (Female).
Q. What do you do for fun outside of work? Do you have any hobbies? I enjoy the outdoors. I like riding my bicycle, electric scooter, playing tennis, kayaking and going for walks.
Q: Favorite place to eat in Columbus? It's hard to pick one but I have been to Condado in Short North and it is good.
Q: Favorite quote? "Love the life you live. Live the life you love." - Bob Marley
Q: Do you have a favorite book or movie? It's hard to pick a favorite movie but I have three: Good Will Hunting (Matt Damon, Ben Affleck and Robin Williams), The Lake House (Keanu Reeves and Sandra Bullock) and Serendipity (John Cusack and Kate Beckinsale).
Q: It's 9 p.m. on a Saturday. What are you doing? Hanging out with my family at home, normally watching a movie.
Q: Give three adjectives that best describe yourself. Friendly, Persistent, Trustworthy