Employee Spotlight
January 2022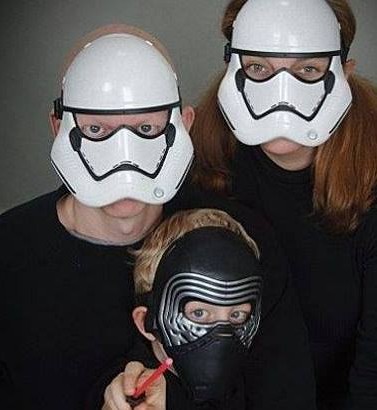 Senior Business Analyst Lead
Say hello to Chris Baker, a lead analyst working on the implementation and continuous improvement of Workday. This former corn detasseler and rockstar-wannabe found his way to Ohio State for work and TBDBITL—and he's been with us for over two decades! Chris enjoys collaborating with others and thinking outside the box to solve complex problems. When he's off the clock, you will likely find him spending time with family, if he can pull his son away from Minecraft.
Q: What is your role at the university? Senior Business Analyst Lead for Enterprise Business Solutions (EBS) Supply Chain.
Q: How long have you worked at Ohio State? 26 years.
Q: Have you worked on any large projects since you've been here? The Enterprise Project (Workday implementation).
Q: What are you currently working on? Supporting users of Workday Supply Chain and implementing enhancements based on continuous improvement initiatives.
Q: What does a typical day look like for you? A typical day starts out with a daily devotional, 15-30 minutes on the treadmill, a bite to eat and off to "the office" – which is actually the library of my house. I love working from home!
Q: What do you like best about your job? I love being able to collaborate with others to develop solutions to complex problems.
Q. How do you create and innovate? Being innovative is difficult. I often say it's hard to think outside the box when you're stuck inside the box. You have to force yourself to step out of your comfort zone and be willing to consider alternate solutions.
Q: Did you always know this is what you wanted to do as a career? When I was in middle school, I dreamed of being in a rock band. I play drums. When I got married and had a kid, all of that changed. For the better!
Q. How did your career path bring you to work for us? I started on the Enterprise Project as a subject matter expert and eventually found an opening as an analyst on the implementation team. Big thanks to Jack and Nysa for giving me that opportunity!
Q. Why did you choose to work at Ohio State? At the time, I had just dropped out of college and was working at a sub shop. I was just looking for a job that my mom wasn't embarrassed to share with her friends.
Q. Of what are you most proud? My son (Toby) who just turned 11 in October.
Q: What was your very first job? Detasseling corn. Yes, it's a real thing. Check out https://en.wikipedia.org/wiki/Detasseling.
Q: Where did you go to college? I started at Ashland University (1992-95) and ended up transferring to Ohio State (1997-2016). Yes, I was a non-traditional student.
Q: Where are you from originally? I was born in Manassas, Virginia.
Q: Can you tell us about your family? My wife (Kristie) and I got married in 2006. We have a son, cat (Michael), dog (Parker) and goldfish (Dennis). Kristie is a stay-at-home mom who is very involved at our church and in Toby's school. Toby is a HUGE Minecraft fan and would spend all day playing games and watching YouTube videos of other people playing Minecraft at the same time. Does that make sense to anyone else?
Q. What do you do for fun outside of work? Do you have any hobbies? We just moved, so we are still getting settled into our new home and making little improvements here and there. We spend lots of time with family and church friends.
Q: What is something most people might be surprised to know about you? I played snare drum in the Ohio State Marching Band (1998-2000).
Q: Do you have a favorite book or movie? Radical Candor by Kim Scott.
Q: It's 9 p.m. on a Saturday. What are you doing? Trying to go to sleep but not finding success because my cat and dog want to share the bed with me and my wife.