Apply Now for an ALX Grant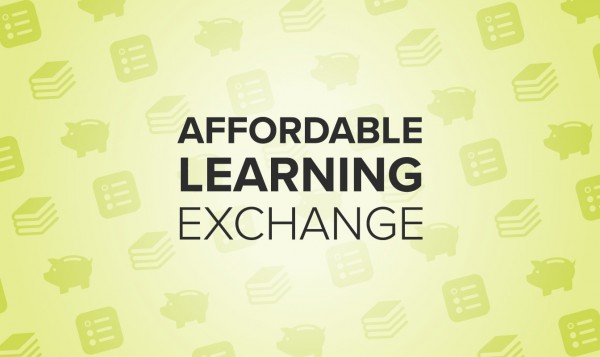 The Affordable Learning Exchange (ALX) is requesting proposals to participate in its next cohort.
ALX awards grants to instructors who want to transform their courses using open and affordable materials. Any course at The Ohio State University is eligible for consideration–from small seminars to large, multi-section general education courses. Grant winners will begin work in January 2023 and will implement their revised courses in the '23-'24 academic year.
This year, we have simplified the application process for our grants and curated our grant offerings to three high-impact, just-in-time opportunities: Racial Justice, Syllabus Review and $0 Course Transformation. These awards are stackable; you may win both the $0 Course Transformation grant and the Racial Justice Grant, for instance.

Grant Options Highlights
| Grant Type | Award | Includes | Deliverable | Budget required? | Course materials cost reduction |
| --- | --- | --- | --- | --- | --- |
| $0 Course Transformation | $1,000 | Monthly check-ins via email | Replace 100% of course content with freely available course materials | No | 100% |
| Syllabus Review | $500 | Collaborate with a liaison librarian | Replace 25% of course content with freely available course materials | No | 25% |
| Racial Justice | $500 | Monthly check-ins via email | Racial justice curriculum (no change to subject-specific content required) | No | None |

Grant Option Details
$0 Course Transformation Grants: $1,000 grant funds and light project management support; Winners commit to making 100% of course materials available at no cost to students.
Syllabus Review Grants: $500 grant funds and a close review of an existing syllabus with the Affordable Learning Instructional Consultant; Winners commit to saving students at least 25% of existing course materials cost.
Racial Justice Grants: $500 grant funds and light project management support; Grant winners work to include materials that address diversity, equity and inclusion in a course, to create activities that encourage student reflection and discussion on race and racism, and to incorporate diverse voices and course content from historically marginalized scholars.
Instead of a two-phase application process, this year you can apply directly for the grant type that fits your goals for your affordability project. Remember, you can stack the Racial Justice grant with other grant options if you'd like to include racial justice components on top of an affordable course transformation.

How to Apply
Choose from the application buttons below to begin an application. Apply for one or more ALX grants by October 26.
---
Through seven cohorts and 143 projects, ALX program participants have already saved students more than $16 million. These projects have also impacted the lives (and wallets) of over 100,000 Ohio State students. 
You can read about examples of successful work on our Faculty Grants page. Reducing the cost of college is at the core of ALX's mission, but these projects also encourage teaching innovation and fulfill Ohio State's land-grant mission by creating and sharing open educational resources. Many grant winners also focus on increasing diverse voices in course materials by incorporating assignments, resources and approaches for teaching students about issues facing Black Americans and other marginalized groups.