New Wireless Configuration Utility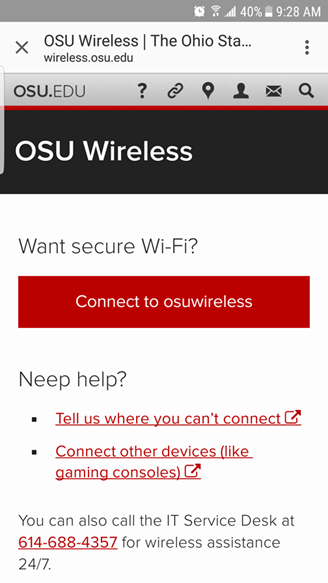 The Office of the Chief Information Officer (OCIO) has just released a new wireless configuration utility! This new-and-improved tool will automatically configure your personal devices so they can connect to the osuwireless network.
This new utility sets osuwireless as the primary network, disables auto-join for WiFi@OSU and accommodates more device types than the previous utility. While the osuwireless network is available on campus at Ohio State, the utility that configures your device to use this network can be accessed off-campus, anywhere in the world. As always, this tool ensures your devices are configured according to OCIO's instructions.
You can learn more and access this new wireless utility at wireless.osu.edu. You will also be given the option to run the utility when you first connect to WiFi@OSU and when trying to access university applications while using WiFi@OSU.
This configuration tool is intended for connecting to wireless on personally owned devices. For staff, faculty and student employees with university-owned devices, please contact your local IT staff.