Closing the Gender Gap in Information Technology Occupations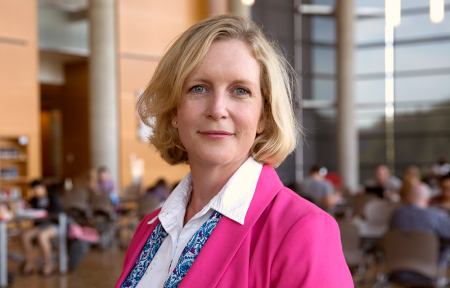 The gender gap is a continuing area of focus for higher education, and with good reason considering industry trends. According to Fortune Magazine, the number of women majoring in computer science has decreased over time from 35% in 1990 to only 26% in 2013.
Chief Information Security Officer, Helen Patton, addressed the problem as part of the "Gender and Diversity in Information Security" panel at Internet2's 2016 Technology Exchange last September. She followed up the conference with a blog post about gender and diversity in information security and information technology.
Since the gender gap is such a hot topic, Science Node recently reposted Helen's article. The conversation continues with a group-authored blog article posted this month – written by panel members Theresa Semmens (Chief Information Security Officer, North Dakota State University), Helen Patton (Chief Information Security Officer, The Ohio State University), Mary Dunker (Division of Information Technology, Virginia Tech), and Kimberly Milford (Executive Director of REN-ISAC, Indiana University).
Internet2 is a collaborative group of researchers and educational institutions, brought together to find innovative solutions to technology challenges, including the lack of diversity in technology careers. The Science Node is a free online publication that explores the impact of advanced computing and networks.
Read more at Internet2's blog to discover possible reasons for the gender gap as well as ways to promote a more inclusive (and gender-balanced) organizational culture. You can also learn more about OCIO's plans to build a more diverse technology culture.