Employee Spotlight
March 2019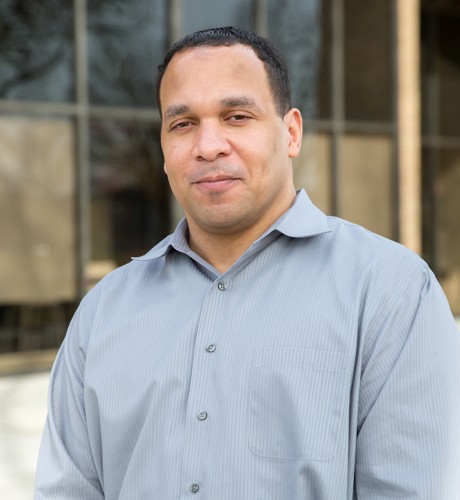 Meet Paul, a former software tester, now a senior IT disaster recovery specialist. This family man and father of two came back home to Ohio, but he wouldn't mind visiting scenic Sedona, Arizona again (especially during the winter months). Paul is loving the culture of the university and his coworkers in OCIO, ODEE and Enterprise Security. Off-campus, you'll most likely find him outdoors—camping, fishing, cycling or hiking.
Q: What is your role at the university? Security Analyst Lead - Disaster Recovery
The program will focus on policies, procedures and the standardization of critical IT disaster recovery services for the university. My role will focus on providing the minimum standards for the development, testing and maintenance of all Information Technology (IT) Disaster Recovery Plans (DRPs) across the university.
Q: How long have you worked at Ohio State? Going on 2 months
Q: What are you currently working on? My role will consist of helping the university reach compliance goals and mandates within the ISCR framework and other initiatives.
Q: What do you like best about your job? I enjoy being able enhance the program and watching it evolve. I also feel valued as an employee and my coworkers genuinely care about my wellbeing, both personally and professionally.
Q. How do you create and innovate? Being able to adapt and proactively focus on new and creative ways to think outside the box
Q. Of what are you most proud? My family. My wife and two beautiful daughters.
Q: What was your very first job? I was a Software Tester at LexisNexis.
Q: Where did you go to college? I attended Central State University and then attended graduate school at Wright State University.
Q: Where are you from originally? Wilberforce, Ohio.
Q: What is your favorite place to visit? While living in Arizona, I loved to visit Sedona for a scenic view of the red rock mountains, wildlife and hiking.
Q: Can you tell us about your family? I have been married to my beautiful wife for over 15 years. We have 2 girls (8 and 10). The oldest is into music and loves to play the violin and piano. The youngest loves to dance and play volleyball. They just bring me joy every day of my life.
Q. What do you do for fun outside of work? Do you have any hobbies? Anything outdoors such as camping, fishing, cycling and hiking.
Q: Favorite place to eat in Columbus? Mitchell's Fish Market
Q: Best concert you've ever been to? Prince
Q: Favorite quote? "If you fail to plan, you plan to fail."
This is one of my favorite quotes because it applies not just to disaster preparedness, but to just about any situation for which one should and could prepare. So often we neglect the simple things we can do ahead of time that make all the difference in the results, simply because we never thought it through.
Q: Give three adjectives that best describe yourself. Motivated, resourceful, hardworking