Tech Tutoring
Got a question about tech at Ohio State? Ask us!
There are a lot of tech tools that support your learning at Ohio State, like CarmenCanvas, Microsoft Office 365 and Adobe Creative Cloud. You might be new to using these tools, or your classes might require you to use features you're not familiar with. That's when Tech Tutoring can help!   
Our tech tutors are fellow students who have worked with Ohio State staff to become pros at using learning tools from around the university. They know tips and tricks and can even help you decide which tech tool is best for completing projects. Schedule an appointment with us today for resources, recommendations, or demonstrations of tech tools from a peer.   
We are here to support your use of technology for success at Ohio State.   
Schedule Tech Tutoring
Tech Tutors are available to meet online or in-person. Find an available time to meet with a Tech Tutor by clicking on the "Book Now" button.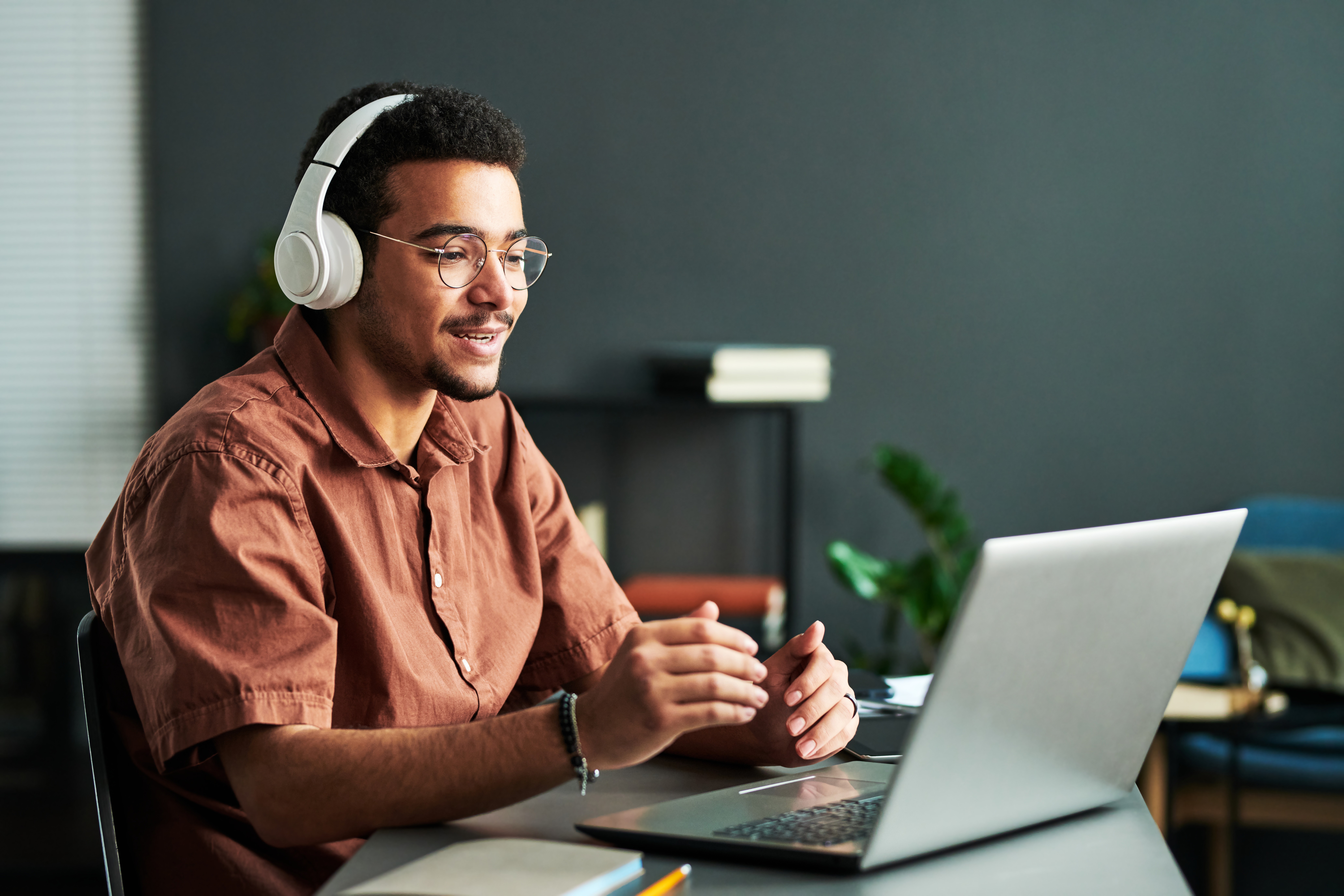 How We Support You
Explore tools and features in Microsoft PowerPoint, Microsoft Sway, and Adobe Spark. 
Learn how to make your presentations more engaging through multimedia. 
Learn how to make your presentation more accessible through alt-text and visuals. 
Building a Webpage or Blog
Explore tools and features in Microsoft Sway, Adobe Spark Page, and WordPress. 
Learn how to make your webpage/blog more accessible with alt-text. 
Learn how to make your webpage engaging and visually appealing with multimedia, GIFs, and embedded items. 
Collaborating on Projects
Manage cloud sharing services like OneDrive and iCloud. 
Learn how to share documents, folders, files with peers through OneDrive, iCloud Drive, etc. 
Explore services and tools like enabling security settings, managing participants and breakout rooms, setting up and administering polls through CarmenZoom and Microsoft Teams. 
Getting Started with Technology
Learn basic tech skills including how to use different devices and operating systems, navigate the Web, communicate online and use productivity tools.

Download university-supported apps like DuoMobile, Carmen and Microsoft 365 apps and set up BuckeyeMail on mobile. 
Explore ways to customize your notifications on CarmenCanvas, the Ohio State app, and other apps on your device to help you stay focused. 
Provide strategies for digital wellness through the Ohio State Wellness app, App Limits, Downtime, Do Not Disturb, etc. 
Explore on-campus spaces to reserve to record a podcast 

Learn how to use recording and editing tools like Garageband. 

Learn tips and tricks for high quality audio recording. 
Explore the tools and features for video recording and editing on Adobe apps, Apple Clips, iMovie, etc. 

Learn the best video practices to improve the quality of the video and audio recordings. 

Use iPad's built-in Screen Recording feature. 
Storing and Sharing Files
Explore cloud storage services to organize, store, and backup files on OneDrive, iCloud Drive. 

Learn how to share notes with others. 

Explore ways to share files in OneDrive, iCloud Drive, etc. 

Learn how to navigate your files locally in the Files app.
Taking Notes and Staying Organized
Explore note-taking strategies on your iPad or other devices through Microsoft OneNote, Notability, etc. 

Learn how to organize notes by classes in OneNote and Notability. 

Learn how to insert images, GIFs, and shapes into your notes. 

Exploring how to save, export, and change the file type of your notes. 
This category is open-ended. We can provide a helpful perspective in any new area of university-supported technology that you are hoping to integrate into your life as a college student.   
Navigating tools and features on CarmenCanvas on your iPad or other devices. 
Exploring tools to customize your CarmenCanvas page. 
Manage notifications on CarmenCanvas or for a specific course. 
Navigate and access CarmenBooks.