Online Course Catalog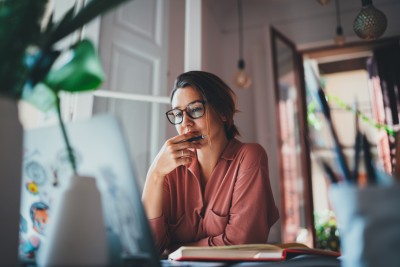 Are you ready to level up your teaching and technology skills? Our online courses provide a supportive environment to learn about university-supported tools and teaching strategies, connect with peers across departments and campuses, and access support from facilitators who understand your goals.
Each term, Digital Learning offers three courses centered on best practices in online and technology-enhanced teaching to Ohio State educators. Coursework is designed to help you meet your goals for incorporating technology into your online or in-person course, expose you to new practices and helpful resources, and inspire you to make meaningful adjustments to your teaching.
Accessing our courses is easy—there is no cost to enroll and all course materials, activities, and assignments are presented fully online in CarmenCanvas. Better yet, your participation counts toward a Teaching Endorsement through the Michael V. Drake Institute for Teaching and Learning. 
 
Designing Your Online Course (15-20 hours)
In this five-week instructor-facilitated online course, you will work with consultants and peers to incorporate evidence-based practice and Universal Design principles to plan an effective, inclusive course that meets Ohio State's expectations for quality online learning. This program is best for instructors who are in the process of creating or modifying an online course and who can commit the necessary time to complete the assigned work. Expect to spend at least three hours each week as you build and revise a comprehensive blueprint for your own online course.
Designing an online course can be challenging for even the most successful, experienced instructors. During this five-week asynchronous course, you will work with expert facilitators and a cohort of engaged peers through the backward design process. You will incorporate evidence-based practice and Universal Design principles to plan an effective, inclusive course that meets Ohio State's expectations for quality online learning.  
While this course does not focus on the skills for any particular online teaching tool, it will leave you with a comprehensive course blueprint and connect you with the ongoing resources to efficiently move your course plan into action.  
The content of DYOC is organized around the following five topics, with each week focused on one of them.  
Wishes and Values, Goals, and Learning Outcomes

—You will determine the wishes and values you have for your course, your students, and your teaching. Then you'll write course goals and specific learning outcomes.  

Planning Assignments and Activities

—We will guide you through a process of designing authentic, aligned, and transparent assignments and help you sequence them across a semester.  

Designing Assignments and Choosing Content

—You will draft a prompt based on what you've learned about designing online assignments and then turn to your course content, working through how to choose accessible, affordable, and representative materials and how best to structure them within your course. 

Online Teaching Strategies and Choosing Technology—

Through two interactive activities, you will think through how to select teaching strategies and technologies that align with your learning outcomes and best fit the modality of your course.  

Finalizing Your Course Blueprint

—After reviewing university expectations for online courses, you will make final additions and adjustments to your course blueprint. 
By the end of this course, you will be able to:    
Articulate meaningful course goals and outcomes  

Design aligned, authentic assignments that promote online academic integrity  

Identify a content structure that supports the learning you prioritize most  

Choose online teaching and learning strategies to create a welcoming and equitable learning environment  

Explore the online tools and technology that best align to your course priorities
Participation Requirements
Prepare to invest 15-20 hours into completing Designing Your Online Course (DYOC). You will spend 3-5 hours each week working on course activities: exploring the instructional content of each page; completing the planning, design, and reflection activities in each module; providing feedback for and collaborating with fellow attendees; and ultimately building a course blueprint that captures the major design elements for your course. 
Modules will be released one week at a time and made available on Sundays. Most assignments will be due at the end of each week, with occasional smaller assignments and synchronous check-ins occurring at strategic points earlier in the week. 

To complete DYOC, you must participate each week, complete the assignments, and attend two brief synchronous CarmenZoom meetings with facilitators and peers (date and time determined based on participant availability). 
Introduction to Teaching Online (10 hours)
This two-week instructor-facilitated online course is designed to support Ohio State educators who will be teaching online, especially those who have not done so before. You will learn the basics of online teaching with a focus on evidence-based practices and leave with next steps and resources to support your future teaching. Active engagement is expected, with readings and assignments due each Monday, Wednesday, and Friday of the course.
Designed to support Ohio State instructors who will be teaching online, this course explores the key considerations and affordances of the online learning environment and guides you to begin making choices for your online teaching.
Introduction to Teaching Online is a fully online experience delivered via CarmenCanvas over a two-week time period. The course provides a variety of resources, including readings and videos, as well as opportunities to interact with content and peers through activities and discussion. You will learn essential elements of online teaching with a focus on using evidence-based practices, and leave with a set of concrete next steps and resources to support your future teaching (but not with a fully designed course). 
Consider the following before you register: This course is a basic introduction to the principles around creating an Ohio State online course. If you have not taught online or done so in a limited way, this course will be valuable to you. If you have previously participated in an extensive online teaching professional development, ­­you will find this course repetitive. ​​​​​​
By the end of this course, you will be able to:  
Identify key considerations and affordances of the online environment 

Make relevant decisions about format and delivery options 

Create opportunities to communicate with students 

Use Online Course Quality to design and/or evaluate a course 

Identify Ohio State support resources for teaching online 

Integrate opportunities for student-student interaction within a course 

Foster an inclusive online learning environment 

Choose tools for specific student activities 

Plan or revise a course informed by backward design principles
Participation Requirements
Full participation in Introduction to Teaching Online requires a 10-hour time commitment, including readings and assignments that are due on Monday, Wednesday and Friday of each week.
Completion of this course is a required component of the Teaching Online endorsement provided by the Michael V. Drake Institute for Teaching and Learning.
Learn more about Digital Learning's endorsements for educators.
Technology-Enhanced Teaching (5 hours)
This five-hour self-paced online course will help you consider effective ways to incorporate technology into your class activities, assignments and teaching strategies. It's a great primer for any instructor but may be especially useful if you are newer to teaching or to Ohio State. Brief knowledge checks and optional reflection activities are built in for your benefit. There are no assignments or synchronous meetings and no set timeline for completing the course once you're enrolled.
This 5-hour, fully asynchronous online course provides Ohio State instructors with evidence-based best practices and examples of practical applications to effectively incorporate technology into class activities, assignments, and teaching strategies.     
During this course, you will identify the key considerations and affordances of integrating technology into your courses and begin making choices for doing so. The content focuses on how technology can enhance student learning and how to choose tools that will help your students meet learning outcomes. By the end of the course, you will have begun the planning process for choosing technology tools and have a set of concrete next steps to develop skills and find resources for using those tools.
The course contains five modules. In each module you will:
Become familiar with key concepts in teaching with technology through readings and videos.

Reflect on and plan how to integrate the principles learned in your own courses. There are guiding questions in each module overview.

Take a quiz related to information covered in the module.
By the end of this course, you will be able to:
Appreciate the student experience with technology

Understand how technology can enhance teaching and learning

Know what is included in the Ohio State toolset

Appreciate the decision-making process on how and what technology to incorporate into a course

Know how to access Ohio State support for using technology in teaching
Participation Requirements
Technology-Enhanced Teaching is a self-paced online experience, so there are no deadlines for completing individual modules, readings, or quizzes. You will not be expected to meet live at any point with an instructor or your peers. To receive credit for completing the course, you must view each module and pass all quizzes with 100% accuracy.
What past participants have to say...

"I have really enjoyed this course and more so the layout of it. I found it informative, easy to use and inspiring."
 

"This course exceeded my expectations. I enjoyed it and learned a lot."
 

"Kudos on a well-designed, super helpful course! Would highly recommend to anyone looking for support, ideas, guidance on tech-enhanced teaching (or, in my case, training)."
 

"I appreciated the opportunity to learn not only from the course instructors and the online content, but also from my peers."
 

"I liked all the content that I will be able to refer back to. I also appreciated the assignments requiring me to reflect my learning onto my course planning."

Have questions? Contact Educator Professional Learning if you need assistance with course selections or upcoming offerings.