Learning Communities
A learning community is a small, cross-disciplinary group of six to eight educators who meet regularly over the course of one academic year to learn together about topics related to teaching and learning.
Learning communities are designed to be supportive environments where participants can learn about specific teaching strategies, try out new approaches, and reflect on successes and challenges. The learning community model was first developed over 40 years ago at Miami University in Oxford, Ohio, and is used today at universities across the world.
The Digital Learning team within the Office of Academic Affairs (OAA) facilitates two separate learning communities focused on technology and distance education.
Technology-Enhanced Teaching Community
This community focuses on the experiences and evolving needs of those teaching with technology in their in-person courses. Topics discussed may include developing digital activities and assignments, creating media and content, and using tools for mixed delivery courses.
Teaching Online Community
This community focuses on course design and delivery of online courses at Ohio State, with an emphasis on asynchronous delivery. Topics discussed may include connecting and communicating with students, student engagement, creating course material, and understanding how students learn in the online environment.  
How to Apply
The application for academic year 2023-2024 is now closed. The application for 2024-2025 learning communities will open in spring 2024.
Timeline
April 27, 2023: Deadline to apply
April 28, 2023: Notification of application status
Autumn 2023 – Spring 2024: Monthly virtual meetings (dates based on participant availability)
Community Structure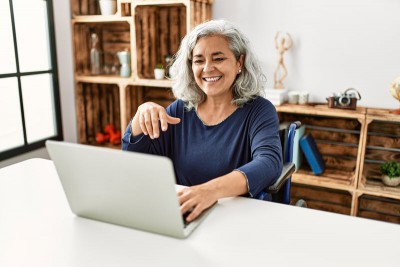 Each learning community is limited in size (six to eight instructors) to give adequate space and time for members to connect with peers doing similar work and to learn from each other as they engage in individual course projects of their choosing.  
In monthly virtual meetings, participants discuss assigned readings about topics of shared interest, provide updates on their project progress, engage with each other about current trends in teaching with technology or online teaching, and experiment with Ohio State technology tools. Digital Learning staff serve as facilitators to guide discussion, bring in expertise and resources on evidence-based practices, and create opportunities for members to share their experiences.
Benefits of Participation
Taking part in a learning community can help you meet your goals for effectively incorporating technology into your online or in-person course, expose you to new practices and helpful resources, and create a dedicated space for reflection on your teaching. Some benefits of participating include establishing connections with your peers across departments and campuses, gaining new knowledge, and building a supportive network.   
If you have completed a Digital Learning-sponsored Teaching Endorsement through the Michael V. Drake Institute for Teaching and Learning, a learning community is an excellent way to continue the work you engaged in for endorsement and will support you to build upon your knowledge and skills. 
What Past Participants Say
"It has been great to connect with other educators who are interested in online education. It has provided me with insights into my own teaching and allowed me to learn how others are teaching." 
"I've really enjoyed hearing about the perspectives and experiences of other instructors. Having a space and time that is dedicated to teaching development has been very valuable!" 
"Talking with other Instructors who teach online and learning about their strategies for engagement has been helpful."