Employee Spotlight
September 2019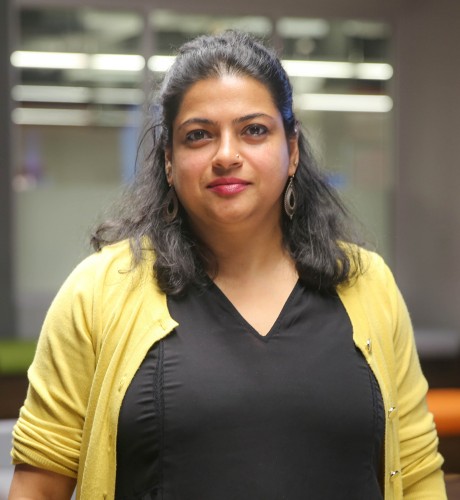 Application Administrator
Meet Preeti, an application administrator who provides support for our eLearning tools like the CarmenCanvas learning management system (LMS). She formerly managed the LMS at Kent State across all of their campuses but came to Ohio to start a family and join a new team at Ohio State. If you see her in Mount Hall, ask her to share the latest story about her tenacious toddler!
Q: What is your role at the university? I am an App Admin in Learning Systems (ODEE). I work with a wonderful team of professionals to support many of our educational tools and applications like Carmen, Zoom, Top Hat, Mediasite and many more.
Q: How long have you worked at Ohio State? I have just completed 4 years at the university.
Q: Have you worked on any large projects since you've been here? When I started working at Ohio State, we were just starting out the exploration process to migrate to new learning management system (LMS) that would power Carmen, so I worked with the learning systems team on the migration from D2L to Canvas. I am now working on helping users move from CarmenConnect to CarmenZoom.
Q: Where are you from originally? How did your career path bring you to work for us? I was born and raised in India and moved to the USA as a grad student. After working as a student intern, I was hired full time and then worked at Kent State University for 11 years and managed their LMS for all eight campuses. I moved here four years ago to be with my husband who was already here at Ohio State and also to start a family. I was so happy to have found this job and have loved living and working here ever since.
Q: Can you tell us about your family? I have a stubborn and hilarious 2 ½ year old daughter and a husband who shares the same characteristics as the baby (don't know how that happened!). No pets except for an exceptionally, meticulously clean aquarium managed by the husband.