Employee Spotlight
December 2016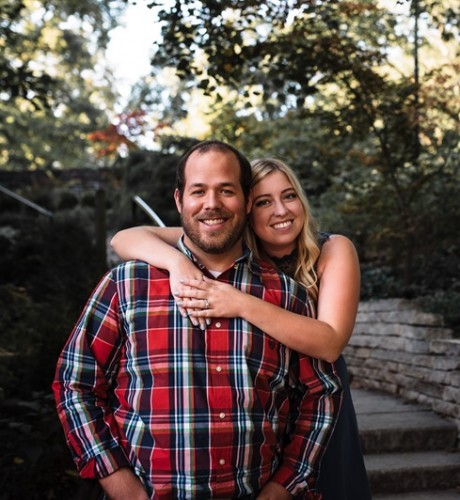 He's a java engineer (sadly, NOT a fancy coffee creator) on the Web & Mobile team. Although he loves working with the people at Ohio State, he would jump at the chance to get away to a beautiful beachy island. When he's not delving into web frameworks, Nick can be found exploring local bars and frequenting his favorite pizza shop. Learn more about Nick in this month's employee spotlight!
Q: What is your role at the university? My official role at the university is "Java Engineer – Intermediate." Even though my title says Java Engineer, I work with a variety of other web frameworks, such as AngularJS and Grails. I have also worked on the magnificent Ohio State Echo Skill. If you have an Amazon Echo, please go download it!
Q: How long have you worked at Ohio State? I have worked at Ohio State since May of 2013. I was on the Student Information Systems team for two and a half years and now I'm with the Web & Mobile team. It really doesn't seem like three and a half years ago. Time flies when you work somewhere you enjoy!
Q: What are you currently working on? Currently, I am working on enhancements for the Grad Forms project with the Graduate School. When I am finished with that, I will attempt to assist with the Financial Data Model Conversion Project for Workday.
Q: What do you like best about your job? The people! We have some fantastic people that work here at Ohio State.
Q: Did you always know this is what you wanted to do as a career? When I was a kid, I wanted to be a Math teacher. In 10th grade, I took a computer programming course with Visual Basic and fell in love with the idea of software development. From that point on, I knew what I wanted to do.
Q: Where have you worked before this? I have worked at a couple places since my journey began at The Ohio State University. During summer break between freshman and sophomore year, I worked at Scott's Miracle Gro. I was also an intern at the Ohio Department of Transportation for two years with their software development team.
Q: What was your very first job? I was a paperboy when I was a kid trying to make the big bucks!
Q: Where did you go to college? I went to college right here at The Ohio State University. I received my BS in Computer Science and Engineering.
Q: Where are you from originally? I was born and raised right here in central Ohio!
Q: What is your favorite place to visit? Currently, I try and take a trip to Chincoteague, VA every year to visit my grandparents. It's a small island on the coast with nothing to do but lay on the beach.
Q: If you could travel anywhere in the world, where would you go and why? Mauritius in East Africa. Just do a Google image search and you'll know why!
Q: Can you tell us about your family? I am engaged to a lovely woman, Maggie. We have two dogs, Suzie and Thea. I have 9 siblings (8 younger, 1 older). Growing up was fun!
Q: What is something most people might be surprised to know about you? I guess one thing that people don't know is that I'm related to Philip Michael Thomas. He is my half great uncle.
Q: Favorite place to eat in Columbus? Rubino's Pizza. It is the BEST pizza in Columbus, way better than Pizza Plus.
Q: Best concert you've ever been to?   The Twenty One Pilots show where they announced their signing to Fueled By Ramen.
Q: Do you have a favorite book or movie? Lord of the Rings: The Two Towers. The Battle of Helms Deep was my favorite movie moment as a kid.
Q: It's 9 p.m. on a Saturday. What are you doing? I would be watching the Ohio State Buckeyes in the fall! If not, Maggie and I are probably out exploring new bars in Columbus.