Employee Spotlight
November 2019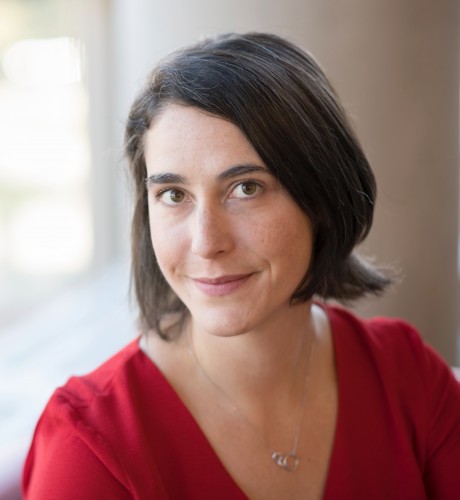 Associate Director of Distance Education Marketing
Welcome our new AD of DE Marketing, Gail Martineau. This former social rep for @OSUPrezDrake is a problem-solver who enjoys working in groups to foster creativity and innovation. Her degrees might not be from Ohio State, but since her first day working at the university, she can't imagine NOT being a Buckeye. Outside Mount Hall, you might find this lifelong-vegetarian visiting her favorite local taco joint.
Q: What is your role at the university? Associate Director of Distance Education Marketing
Q: How long have you worked at Ohio State? About three years
Q: Have you worked on any large projects since you've been here? In my previous position, I was in charge of President Drake's social media. I helped him more than double his Twitter following and focus on some key ways to engage the Ohio State community. I loved getting to know President Drake and getting to learn so much about the university from a 1,000-foot view.
Q: What do you like best about your job? I love that every day is a bit different. I see myself as a problem-solver, so I enjoy being in a role in which I can work with a great team to identify areas to improve and then make things better.
Q. How do you create and innovate? I feel most creative and innovative when I'm working together with others. I know the idea of meetings can be cringeworthy, but when I can talk through ideas with others, that's when I see innovation happening. Bringing together different backgrounds and perspectives is crucial to pushing the envelope. No one person knows best. 
Q: Did you always know this is what you wanted to do as a career? I was pretty one-track minded as a kid. I always wanted to be a newspaper reporter. When I was little, I used the copy machine at my mom's work to make The Martineau Family Press. I went to school with journalism in mind, and my first few jobs were in news and editing. I quickly became interested in the digital side of things and how to connect content with audiences. So, ultimately, I'm doing part of what I always wanted to do as a kid, I just didn't know this job existed.
Q. How did your career path bring you to work for us? Though neither my bachelor's or master's degrees are from Ohio State, I'm a Buckeye through and through. I wanted to grow my career within our organization, and working with the Distance Education marketing team seemed like a great fit and a new challenge.
Q. Why did you choose to work at Ohio State? It's no secret that Ohio State is a coveted place to work, but I actually became interested in working here because of a LinkedIn ad about my previous position with the Office of the President. Now, I can't imagine working anywhere else.
Q: What was your very first job? My very first job was working at the School Closet, a store that sold uniforms and accessories to students at central Ohio private schools.
Q: Where did you go to college? I majored in English Literature at Denison University and received my master's in digital communication from Syracuse University (an online program!).
Q: Where are you from originally? I was born in Newburgh, NY, about 45 minutes north of New York City on the Hudson River. My family moved to central Ohio when I was little, though.
Q: What is your favorite place to visit? My family loves to travel, and I love to explore different places around the world. But my favorite place, and the place I find the most peace, is Chautauqua Lake, NY. It's a quaint summer community on a lake. I got married there, and we go there each summer.
Q: Can you tell us about your family? I live in Upper Arlington with my husband, Andrew, and 13-year-old step-daughter, Sophie. My mom lives in Bexley, and we get to hang out with her a lot.
Q. What do you do for fun outside of work? Do you have any hobbies? I am currently training for my second half-marathon, so I've been doing a lot of running lately. I'm enjoying listening to a lot of audio books and podcasts while I'm doing that, too! I also love to eat and try new restaurants. I see that as a major source of entertainment.
Q: What is something most people might be surprised to know about you? My very small claim to fame: I've never had a hamburger. My mom was a vegetarian when I was born, so that's just how I was raised. I've tried a bit of pepperoni before and a few other things, but I've never had beef.
Q: Favorite place to eat in Columbus? This is a hard one! Right now, I'm really loving Village Taco, which is a vegan restaurant in Alexandria, Ohio, and they're about to open a new location on South Parsons Avenue. I can't wait!
Q: Favorite quote? "Anything's possible if you've got enough nerve." – J.K. Rowling
Q: It's 9 p.m. on a Saturday. What are you doing? On my couch. Hopefully with wine and a show or book (and my husband).
Q: Give three adjectives that best describe yourself. Passionate. Driven. Crazy (I'm taking this as a positive).