Diane Dagefoerde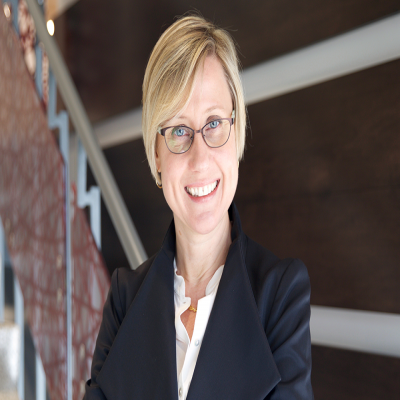 Deputy Chief Information Officer
Diane Dagefoerde became Deputy Chief Information Officer in mid-2014. In this position she oversees enterprise-wide technology services offered by the Office of the Chief Information Officer (OCIO), including Applications, Data Warehousing, Infrastructure, Architecture and Enterprise Security.
Dagefoerde joined Ohio State in 2001 and served in a variety of technology positions, most recently as Chief Information Officer for the College of Arts and Sciences. In this role her primary focus was on modernizing and adapting legacy IT operations to support the college's strategic goals. At ASC, she helped the college identify the IT services it needed, calculated the costs at different performance levels, and balanced their portfolio to ensure goals, priorities and budgets remained aligned.
One of Diane's key strengths is her ability to translate between technical and academic communities. Facilitating these collaborations enables modern IT solutions for innovations in teaching and research and streamlining business operations.
At the university level, Diane works with OSU's IT leadership on governance and policy issues and has partnered with many groups around the University on initiatives ranging from helping to develop standard desktop configurations for purchase across OSU to working on the development of AdvisingConnect, an advising notes system used by all academic and administrative units.
Diane has earned three degrees from Ohio State: M.Ed. (specialization: Instructional Design and Technology, 1996), B.A. (Spanish Literature, 1992) and B.A. in Journalism (1992).