Diane Dagefoerde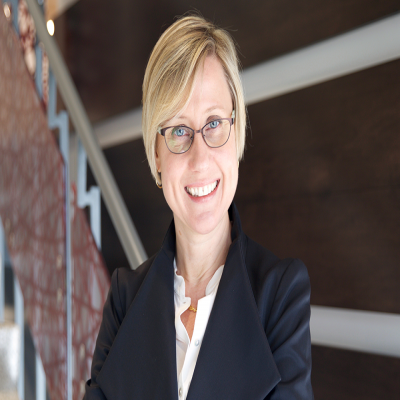 Interim Vice President and Chief Information Officer
Diane Dagefoerde was appointed Interim Chief Information Officer in October 2020. As Interim CIO, her responsibilities include the vision, planning, alignment, budgeting, design, implementation and operation of information systems in support of the university's strategies and objectives. She leads the establishment of IT strategy, policy, standards and direction of processes for the university's information technology organizations. She provides oversight of the distance education and learning technology work at the university. Her responsibilities include all forms of the university's distance education and eLearning efforts, including online degree offerings, credit courses, non-credit certificates, and hybrid as well as pure distance programming. She is also responsible for supporting the delivery of classroom technology and eLearning efforts.
Prior to assuming the interim role, she served as Deputy Chief Information Officer since mid-2014, overseeing enterprise-wide technology services offered by the Office of the Chief Information Officer (OCIO), including Applications, Data and Analytics, Infrastructure, Architecture, End User Support, and Managed IT Services. In this role she also served as fiscal agent for OH-TECH, which includes OhioLINK, OARnet and the Ohio Supercomputer Center.
At the university level, Diane works with OSU leadership on governance and policy issues and has led University-wide initiatives on things such as negotiating enterprise-wide cloud services contracts for research, modernizing university technology policies and streamlining administrative operations with solutions such as electronic signatures.
Beyond Ohio State, Diane is an active participant in the Big Ten Academic Alliance, she serves as a member of the Intra-University Council of Ohio, the State of Ohio CIOs, and the Central Ohio CIO Forum. Diane participates in national research data initiatives such as the APLU/AAU Open Data Initiative and is a member of the Finance Committee of the Ohio Supercomputer Center. Diane is a member of the Women's Leadership Council and serves as a mentor in their E3 program.
Diane earned three degrees from Ohio State: a Master of Education in Instructional Design and Technology, a Bachelor's in Journalism, and a Bachelor's in Spanish Literature.