David Kieffer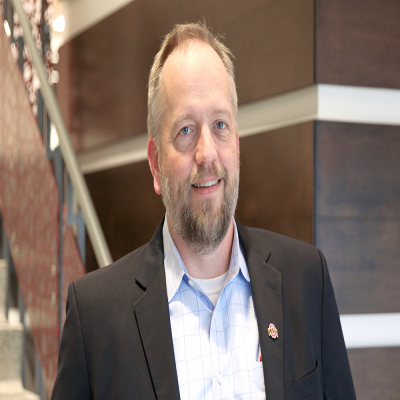 Associate Vice President for Administrative Applications
Dave Kieffer is the Associate Vice President for Administrative Applications, a role that leverages more than 25 years of expertise in creating, implementing and managing enterprise-class applications at Ohio State. He is responsible for a wide variety of enterprise systems ranging from the Student Information System, Enterprise Resource Planning (ERP) Applications, Enterprise Integration Platform and the technology components of the University's Enterprise Project, implementing a new cloud ERP systems.
Dave has dedicated his career to finding innovative ways to improve technology at Ohio State, one of the country's largest and most complex institutions. Over his career he has ushered in generations of new technology for the university on a massive scale. Dave believes that technology can be a catalyst of positive change for students, faculty and staff, enabling all constituents to interact more seamlessly with the institution.
He previously served Ohio State as Senior Director for Enterprise Applications for six years, with responsibility for the student information system, ERP applications, web and mobile applications, enterprise integration platform and numerous local applications for many large administrative units. Starting as a student programmer working in mainframe systems, he has progressed through the organization in leadership roles across many facets of the OCIO. He led implementations of PeopleSoft systems from the mid-nineties through the completion of the web applications in the 2010s.  
Throughout his career, Dave has guided the creation and continuous improvement of the operations of these systems – automating, standardizing and simplifying processes and support systems to ensure optimal quality and durability. He has championed system accessibility and universal design to ensure that systems are provided to all users regardless of impairments and has partnered with developers and vendors to improve practices and outcomes for system design.
Dave graduated from the College of Engineering at The Ohio State University with a Bachelor's in Computer and Information Science. He is a leader in technology for higher education, and has served on executive advisory committees for vendors and partners. He is dedicated to advocating for great architecture, functionality and accessibility of enterprise-class technology.