Catering Marketplace Coming Soon
The Catering Marketplace is a supplier website in eStores that features 50 catering event suppliers including University Catering.
Beginning September 9, Event Coordinators will be able to request and receive quotes from full-service catering and equipment rental suppliers directly from the catalog.
Click to expand the sections below for additional details and screen shots of the new functionality.
Catering Marketplace dashboard
Drop-off caterers will offer menu items for users to load to a cart and checkout to eRequest.
Each catalog user will have access to their own dashboard to review, accept or decline quotes posted by suppliers.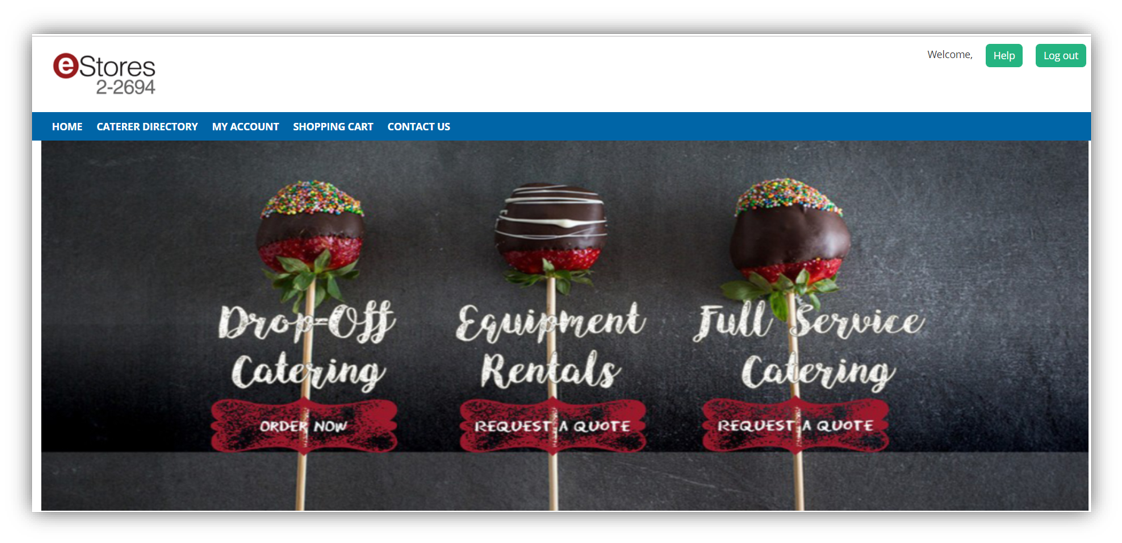 Supplier full menu details
Each supplier page includes a link to their full menu and details on discounts, service level, and the best contacts for questions.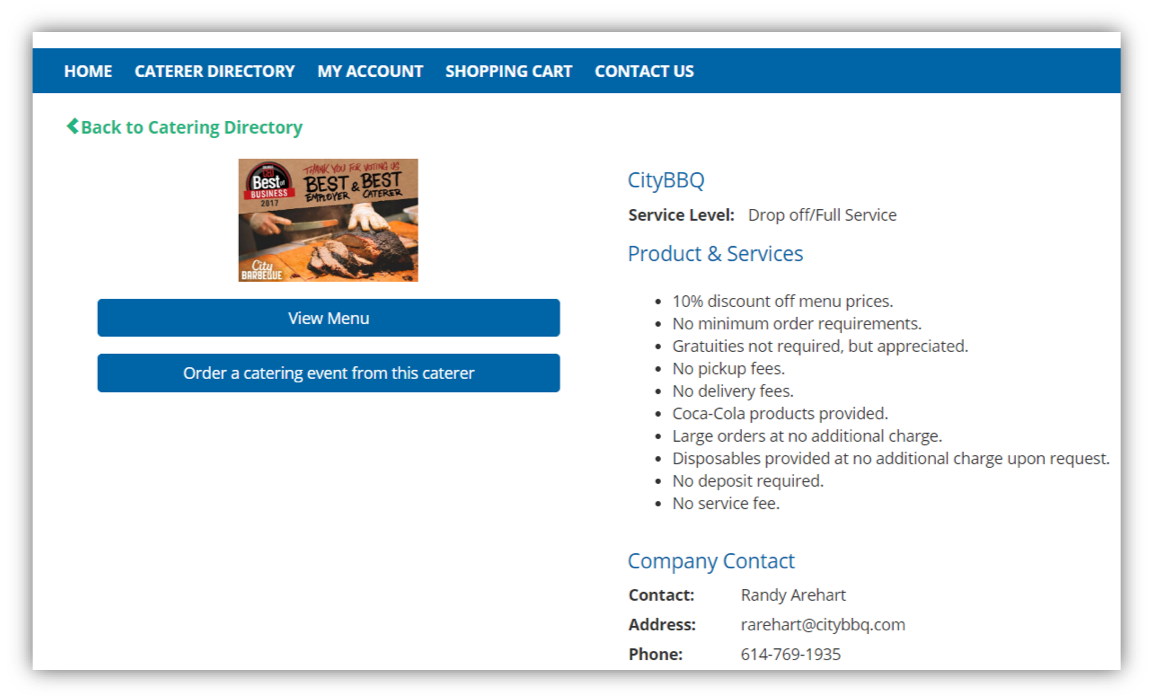 Level of service or supplier name views
When using the catalog, choose from a level of service to see all available suppliers or search by a specific supplier name.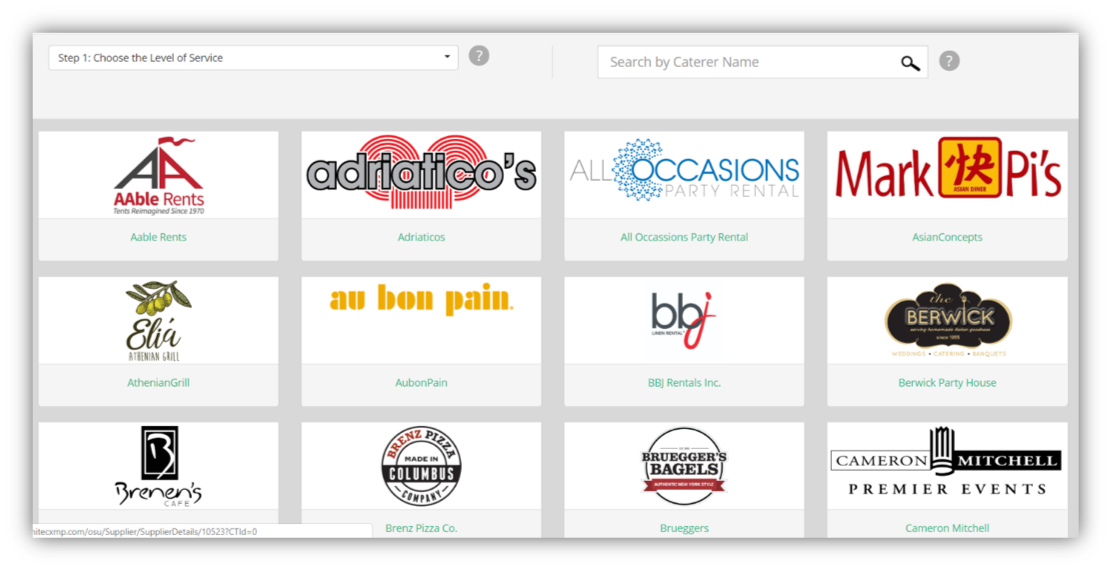 For full service catering and/or equipment rental service, a request for quote must be completed and submitted to the selected suppliers.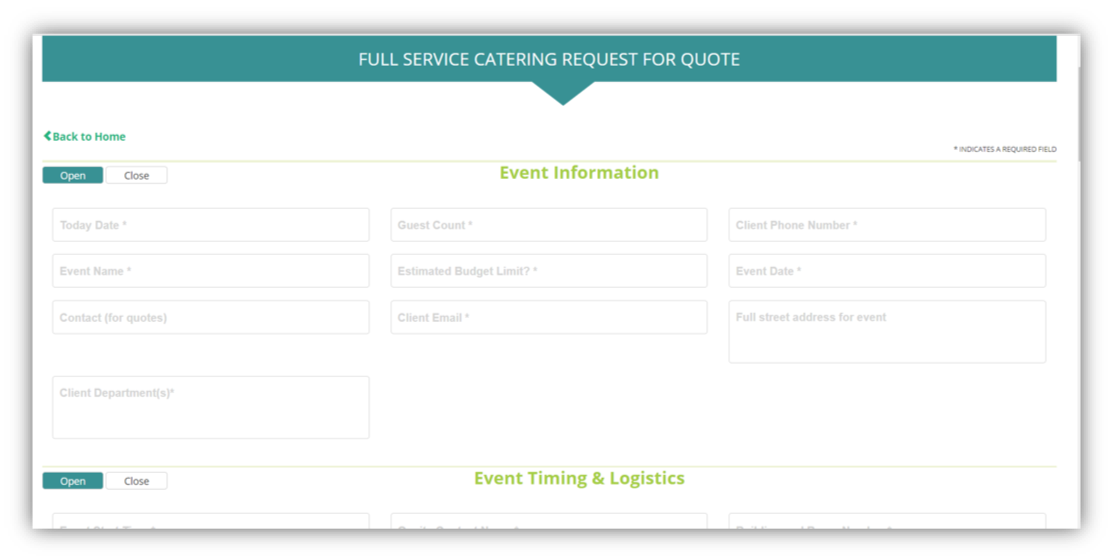 Drop-off catering suppliers will have catalog items to match their menu for convenient order placement.