Cooltechgirls Event Introduces Teens to Cybersecurity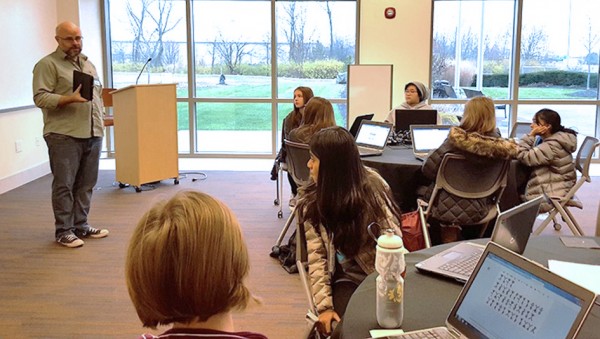 Enterprise Security has taken a number of steps to cultivate the cybersecurity professionals of tomorrow. Most recently, the team helped host Cooltechgirls' "Think Like a Hacker" event in early December.
After a short program explaining the security aspects of geocaching, participants worked through a cybersecurity activity that challenged them to use their newly-gained knowledge to tackle a problem similar to one that a security professional might need to solve in real life.
Jerod Michael Brennon, Becky Mayse and Steve Romig represented the Enterprise Security team to help conduct the event, and several students from Ohio State's computer science program helped facilitate.
This event supports our concerted effort to attract diverse groups to the cybersecurity field. Another example the Enterprise Security internship program created to help us develop up-and-coming security professionals for our community and our institution.
Ohio State joined IGS Energy and Cybervation to host the event, and hopes to join Cooltechgirls for future programs.